Share-a-Scare with NEHS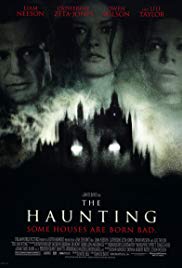 Hang on for a minute...we're trying to find some more stories you might like.
On Monday, October 28, 2019, the National English Honor Society (NEHS) hosted the "Share-a-Scare" event after school from 3:30 to 6:30. Roughly a dozen students gathered in Mrs. Armona's room to watch a horror movie and tell spooky stories.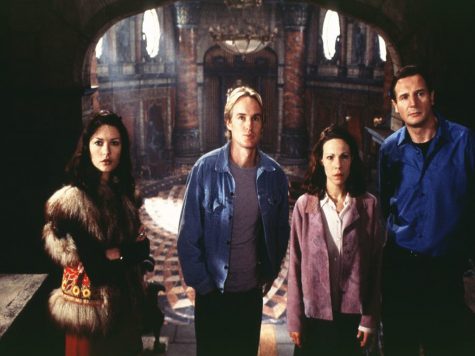 First, the students sat in a circle and swapped ghost stories. However, unlike typical ghost stories, these were said to be true, all claimed to have been experienced by the student speaker. Keegan Krause, a senior and the secretary of NEHS, says this was her favorite part of the event. She states, "Hearing everyone's scary stories because I was just expecting funny stories that weren't very serious, but some of the stories were so in depth and real it was really interesting."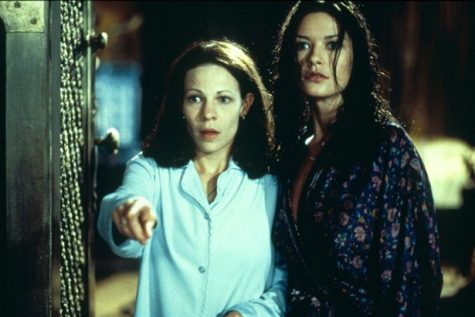 Afterwards, the students threw pillows and blankets on the floor and lounged around to watch the scary movie. This year's choice was The Haunting, which is based on Shirley Jackson's novel The Haunting of Hill House. Although the movie was supposed to be a horror film, it turned into a comedy. The students all joked and laughed throughout the entire movie. Caleb Doolittle, a senior and returning member of NEHS, states, "Oh, it was a mess of a movie, but SO much fun to watch as a group. Every time there was a cheap jump scare or cheesy line, the entire group would burst out laughing and joking. The movie wasn't great, but with the club, I had a blast." Katie Quinonez, a senior and returning member of NEHS, agrees, saying, "I felt that since they were real life experiences from students made them even more suspenseful."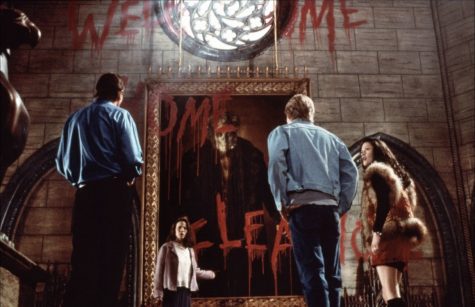 Throughout the event, the students all enjoyed treats, including caramel and apples, popcorn, sugar cookies, chocolate-dipped strawberries, and lemonade. The combination of the snacks, the dim atmosphere, and the spooky stories and movie helped to ensure that the students all had a memorable time.
This is the second year that the National English Honor Society is celebrating Halloween. Last year, the club combined with National Honor Society to host a movie night in the Cass High theater. They watched the animated film Monster House, which was open to all students.
This time was definitely more personal than the previous one, and the students all had a spectacular time. Shylee Barber, a senior and a new member of NEHS, says, "It was great! The mood and atmosphere [were] amazing! It was also super fun!" It was a fantastic way to get into the spirit of Halloween, and we're hoping next year, it can be even better!