New KFC Plant-Based Fried Chicken 'Meats' Expectations
Calling all vegans, vegetarians, herbivores, and anyone else who refrains from eating chicken! January 10 marked the debut of KFC's "Beyond Fried Chicken", a plant-based alternative to their world-renowned fried chicken.
This isn't the chain's first time offering plant-based options. In 2019, one KFC location in Atlanta, GA test-launched the plant-based fried chicken in an attempt to gather data on the product's likelihood to be a hit…and well, it was. Within 5 hours, the location was fully sold out of their supply.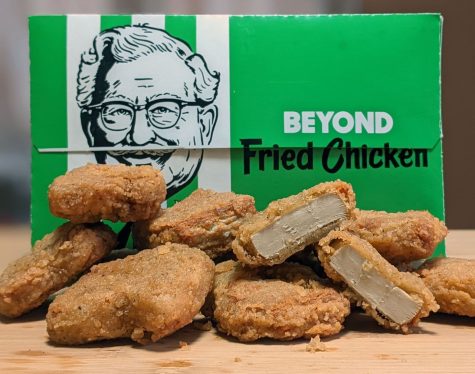 In recent years, many fast-food chains have expanded the walls of their menus to better accommodate those with a plant-based diet. In 2019 came, the launch of Burger King's "Impossible Whopper", Hardee's take on a plant-based burger, and Del Taco's "Beyond Meat'. More recently, Chipotle's launched its plant-based chorizo.
However, many aren't thrilled with KFC following their announcement revealing the plant-based chicken is fried in the same oil as non-plant-based products. KFC in a Tweet stated, "Our Plant-Based KFC recipe is 100% animal-free and has a designated fryer. HOWEVER, it may be cooked in the same oil as our Chicken. Our specialty is Kentucky Fried Chicken after all! We'll let you decide if that's suitable for you."
One upset reviewer responded with, "It kind of defeats the point of having a plant-based burger if the oil has meat juices in it, doesn't it?"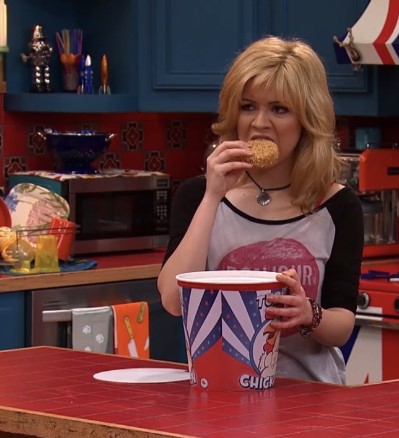 The question everyone is dying to know is: does it REALLY taste like fried chicken? Well, the answer is seemingly much more controversial than you would expect. Remember the notorious "Is the dress blue and black or gold and white?" debate? Yeah, same thing.
Cass High Alumna Katie Hernandez describes the Beyond Fried Chicken as "oddly accurate". "I don't know exactly what I was expecting…" she said, "…but I definitely tasted chicken."
On the opposing side of the spectrum, Cass High Alumna Morgan Love described the texture as "objectively intolerable". "It felt like I was chewing on one of those pink erasers."
Regardless of the controversy, the clock is ticking to try KFC's limited-time "Beyond Fried Chicken," so try it before it's too late!