NFL Offseason Update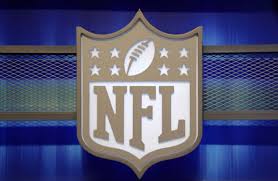 On February 7th the NFL Season came to a close. It was ended with a 31-9 Tampa Bay Buccaneers win in the Super Bowl. However, when one season ends another must begin. And this offseason has been full of surprises.
The 2021 NFL Offseason started off with Kansas City Chiefs star Quarterback Patrick Mahomes undergoing surgery to repair the turf toe he sustained during the season. There were also countless trade rumors surrounding quarterbacks Russel Wilson, Deshaun Watson, Carson Wentz, and Marcus Mariota. On February 10th the Washington Football Team gave a well-deserved 2-year extension to Quarterback Taylor Heinicke. Heinicke showed out in a playoff game against the Buccaneers when he threw for 306 yards and a touchdown.
On February 12, 2021, Offensive Linemen Maurkice Pouncy and Mike Pouncy both announced their retirements from the NFL. February 12th also marked the end of JJ Watt's time on the Texans when he and the organization mutually parted ways. When asked about the situation Texans Chairman Cal McNair said, "Change is never easy, especially when it involves the ones you love. JJ's impact on not only our organization but the entire Houston community is unlike any player in our franchise's history."
On February 15th, 2021, former NFL Wide Receiver Vincent Jackson passed away. It is believed he passed away from chronic traumatic encephalopathy (CTE).
On February 17th, 2021, rumors began swirling that the Steelers didn't want to bring back long-time Quarterback Ben Roethlisberger. When asked about the situation Pittsburgh Steelers General Manager reportedly said, "Hopefully, there's a way that we can try to figure out and do what's best for the organization and do what's best for Ben. Hopefully, he'll be able to see that and feel the same way we do."
On February 18th, 2021, one of the NFL's many quarterback trade rumors came true when the Philadelphia Eagles traded quarterback Carson Wentz to the Indianapolis Colts for a 3rd and conditional 2nd round draft pick.
On February 19th, 2021, the NFL world began to notice the Carolina Panthers cutting multiple players to free up cap space. My people immediately began to theorize that this was to make a run at Houston Texans quarterback Deshaun Watson.
On March 1st, 2021, NFL Comeback Player of the Year Alex Smith was cut but the Washington Football Team. Also, on March 1st NFL Defensive End JJ Watt signed a 2-year $31M deal with the Arizona Cardinals. When asked about the trade JJ Watt reportedly said, "Mr. Bidwill, Steve, everybody here, has been unbelievable so far, and I'm just excited to get started. I very excited to get started, get to work, get to know the people of Arizona, and to go to work to try to help win a championship."