Gone But Never Forgotten
The Life of Chadwick Boseman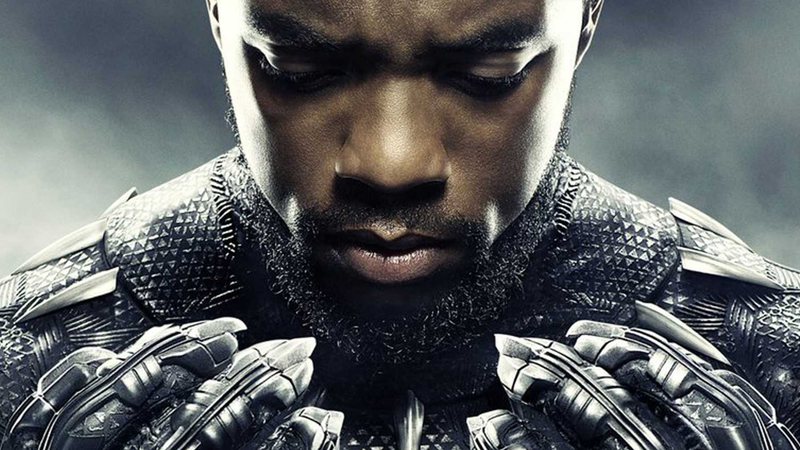 Black Panther. Jackie Robinson. Thurgood Marshall. Chadwick Boseman, one of the most influential Black actors of our generation, brought all these characters and more to life; he poured his heart and soul into making his roles believable and beloved by all. He left an impact on not just his viewers, but everyone who knew him, one of the most influential black actors of our generation.
Born and raised in Anderson, South Carolina, Chadwick Aaron Boseman became truly interested in drama during his high school years and even wrote and staged his first play titled Crossroads after a fellow classmate was shot and killed. He then went on to earn a Bachelor of Fine Arts in directing, attended the Oxford Mid-Summer Program of the British American Drama Academy in London, and graduated from New York City's Digital Film Academy. Boseman originally began his career wanting to write and direct and originally only studied acting so that he could learn how to relate to actors; however, he ended up moving to Los Angeles to pursue an acting career after working as a drama instructor in the Schomburg Junior Scholars Program at the Schomburg Center for Research in Black Culture in Harlem, New York. Even so, he continued writing plays while in pursuit of an acting career. His script Deep Azure was preformed at Congo Square Theatre Company in Chicago and was later nominated for a 2006 Joseph Jefferson Award for New Work. Other pieces he wrote, including Rhyme Deferred and Hieroglyphic Graffiti, were a part of the Hip Hop theatre movement.
Boseman's first television role was in 2003 in an episode of Third Watch. That same year he starred as Reggie Montgomery in daytime soap opera All My Children but was fired after voicing concerns about racist stereotypes. His future co-star Michael B. Jordan assumed this role after he was fired. He appeared in episodes of the series Law & Order, CSI: NY, and ER, but received his first regular role in 2008 in the television series Lincoln Heights. That same year, he also appeared in his first feature film The Express: The Ernie Davis Story. In 2010, he landed another regular role in the television series Persons Unknown.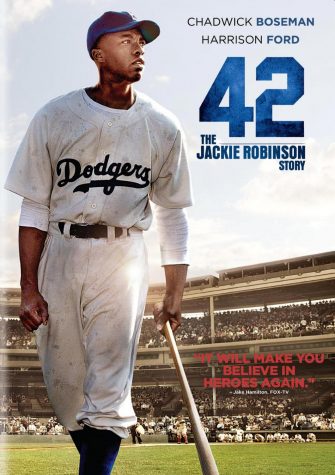 It was not until 2013 that he got his first lead role in the film 42, where he portrayed the famous baseball player Jackie Robinson. There were 25 other actors who were seriously considered, but Boseman, who was directing an off-Broadway play in East Village at the time and was considering giving up acting, was chosen by director Brian Helgand because he liked Boseman's bravery and cast him after two auditions. Jackie Robinson's widow, Rachel Robinson stated that Boseman's performance in the film was like seeing Jackie again. He also starred in The Kill Hole that year, which was released a few weeks before 42. From 2014 to 2016, Boseman went on to portray Kevin Costner in Draft Day, James Brown in Get on Up, and Thoth in Gods of Egypt.
Nonetheless, Chadwick Boseman's true story began in 2016 when he began to portray the Marvel Comics character T'Challa/Black Panther. Captain America: Civil War was his first film in a five-picture deal he had set up with Marvel. He headlined Black Panther in 2018, and the film became one of the highest-grossing films of the year in the United States. He portrayed the character again in both Avengers: Infinity War and Avengers: Endgame. Both movies were also the highest-grossing the year that they were released, and Endgame went on to be the highest-grossing film of all time. In 2019 he starred in two more films: 21 Bridges as an NYPD detective and Netflix war drama film Da 5 Bloods directed by Spike Lee. The latter film wasn't released until 2020, but Lee stated that the character Boseman was portraying, "Stormin" Norman, "is heroic; he's a superhero." Lee asked himself who they should cast, and this was his answer: "We cast Jackie Robinson, James Brown, Thurgood Marshall, and we cast T'Challa."
On August 28, 2020, Chadwick Boseman passed away in his home as a result of complications related to stage IV colon cancer. His death was confirmed by a tweet on the same day which stated "It is with immeasurable grief that we confirm the passing of Chadwick Boseman. Chadwick was diagnosed with stage III colon cancer in 2016 and battled with it these last 4 years as it progressed to stage IV. A true fighter, Chadwick persevered through it all, and brought you many of the films you have come to love so much. From Marshall to Da 5 Bloods, August Wilson's Ma Rainey's Black Bottom, and several more, all were filmed during and between countless surgeries and chemotherapy. It was the honor of his career to bring King T'Challa to life in Black Panther. He died in his home, with his wife and family by his side."
Chadwick Boseman was deeply loved by everyone he encountered, from his fans to co-stars to former president and first lady. Tweets, Instagram posts, and statements came pouring in as love for Chadwick Boseman only amplified.  Scarlett Johansson, a co-star with Boseman in three Marvel films, stated, "Chadwick was not only a deeply soulful and powerful actor, but he was such a kind, thoughtful, funny, and gentle person. He brightened everyone's day every time he walked into our hair and makeup trailer or on set with his beautiful smile." Formula One World Champion, Lewis Hamilton wrote on Twitter that "He's inspired a whole generation of young black men and women and provided them with a true superhero to look up to." "There's a reason (Chadwick Boseman) could play Jackie Robinson, Thurgood Marshall, and King T'Challa with such captivation depth and honesty. He, too, knew what it meant to truly persevere. He, too, knew that real strength starts inside. And he, too, belongs right there with them as a hero – for Black kids and for all our kids" wrote former first lady, Michelle Obama, on an Instagram post. There were hundreds more tributes and posts giving Chadwick Boseman praise and love for the impact he left on everyone he encountered whether through a screen or in person.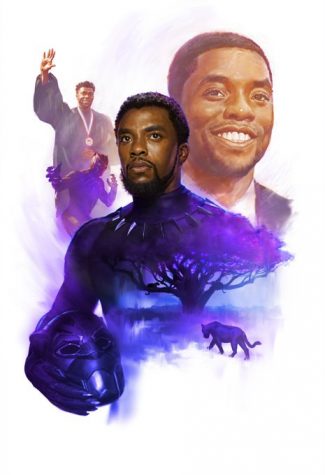 In the Disney movie Hercules, Zeus stated, "A true hero isn't measured by the size of his strength, but the strength of his heart." Truer words could not have been spoken. Chadwick Boseman was more than just an actor. He was an artist. He was inspirational. He was strong. He was a true hero at heart, and for these reasons, his spirit will live on forever.