A Playdate to Tailgate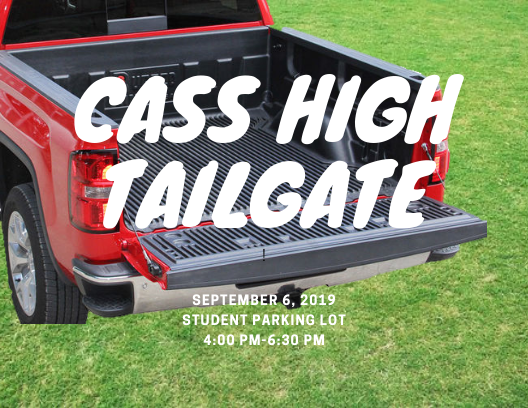 As the Cass High football team gets ready to light up the field, the student council has decided to light up the grill for the first-ever tailgate hosted by the school on September 6th at 4:00.
The student council, which includes students from all grade levels, came up with an idea to make our first home game extra special. Help ignite Cass High's school spirit and join us this Friday.
Help spread the word; post an ad on your Snapchat or Instagram accounts. Let's make Friday night a night to remember.
Cass Colonels– love Blue, and live Gold!