Boy's Kindergarten Class Watches as He Gets Adopted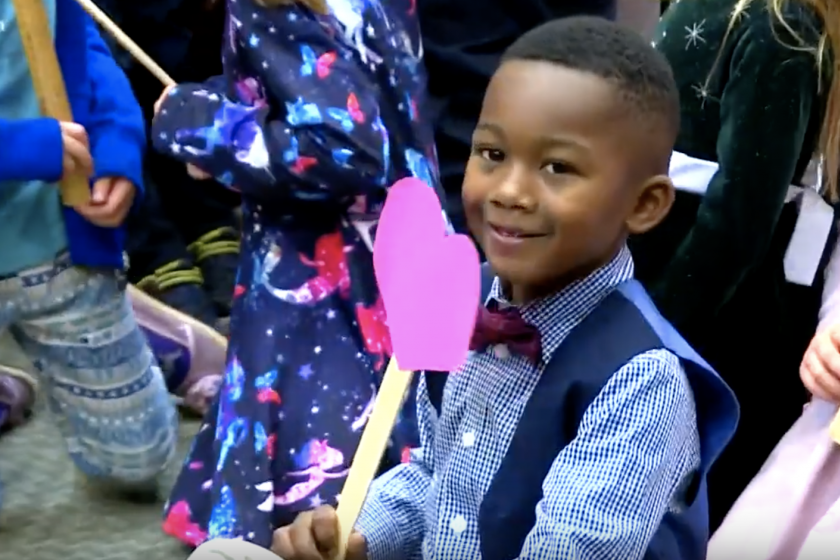 On Thursday, December 5, 2019, in Grand Rapids, Michigan, five-year-old Michael Clark, Jr. waited in a courthouse for an adoption hearing with his foster parents. However, unlike most hearings, there was an unlikely audience in the stands.
Michael's entire kindergarten class came to show their support. They waved large red hearts on wooden sticks as a way to spread the love to the boy and his parents.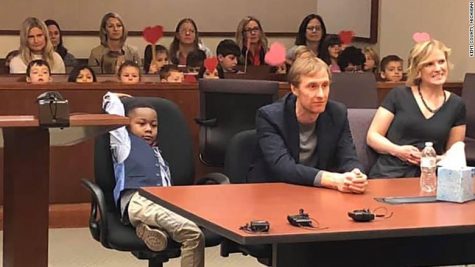 This adoption took place on Kent County's Annual Adoption Day, and it was one of the thirty-seven adoptions that was finalized that day.
Michael's foster parents, David Eaton and Andrea Melvin, had been married for roughly ten years before deciding to foster children. Michael was introduced to the family, and he has been living with the parents since last Thanksgiving. They fostered him for a year before finalizing the adoption.
Melvin told her foster son's kindergarten teacher, Mrs. Kerry McGee from Wealthy Elementary School, about Michael's adoption hearing when she dropped him off at school one day. However, McGee wanted to make the day extra special for the child. She organized the event, acquired a bus, and took her students to the courthouse to watch. She states, "We began the school year as a family. Family doesn't have to be DNA because family is support and love."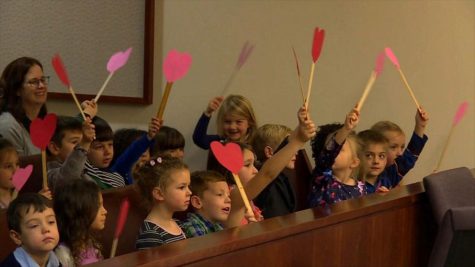 During the event, the judge asked the audience what Michael meant to them. A little boy named Steven said, "Michael is my best friend." Another said, "My name is Lily, and I love Michael." Eaton said it was his favorite part of the hearing, as the children gave several heartwarming answers. He also said that he was amazed at the children's open arms to their son, and one of the best parts of this past year was how the kids "welcomed [Michael] into their homes and on playdates."
Judge Patricia D. Gardner mentioned this being the first time an entire kindergarten class was present for a hearing in her courtroom. She states, "Sometimes their journeys have been very long. They've included miracle and change for the children and family, and incredible community support – as you're able to see today in Michael's adoption hearing." She continues, "His whole kindergarten class and school being here to say 'we love you,' and 'we support you' and 'we'll be here not only today but in all the years in the future.'"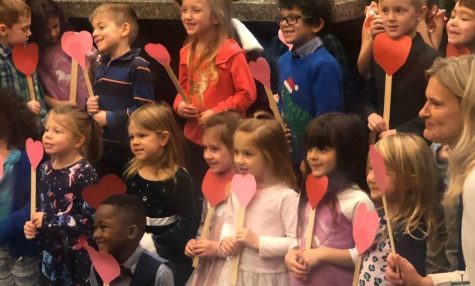 Kent County announced on Facebook that there was "not a dry eye" present in the courtroom. Holly Hernandez, a 17th Circuit Court Adoption Caseworker, includes, "Many organizations donate their time and resources to make it a success." She continues, "Michael's adoption was one of many very special celebrations!"
The post has been shared more than 100,000 times on Facebook. Everyone is extremely happy for the family, and we wish their new family the best!