Champions of the Super Bowl of Sound!

The Cass Band had two stellar performances in the last two weeks!
First, the band cohosted the Northwest Georgia Marching Championship with Woodland High School on October 23rd. They put so much effort into creating a fun environment for over ten thousand performers and spectators, with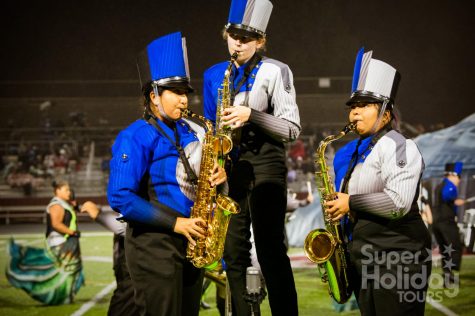 every Cass band member volunteering to monitor traffic, aid in the concession stands, and guide bands around campus. This event was a spectacular fundraising activity for the Cass Band, and it was an excellent opportunity to show off to other bands in the region.
The band worked hard the next week to improve their show, correcting mistakes made during their exhibition performance, and polishing the rest of their show to prepare for the Super Bowl of Sound, a marching band competition hosted by Central High School in Carrolton, Georgia on October 30th. Senior percussionist and drumline captain Jensen Evans shared that, "Last year I feel like we didn't get to do much, so this year everyone is putting all their effort into the show because they know what it's worth. I feel like that's what increased everybody's motivation and drive to be better. I feel like we've done a lot better because we've been put out of our comfort zone with new staff, a new show, and a new vibe. It's a new experience for everybody, and we pushed the bar up as high as we could." Their hard work paid off.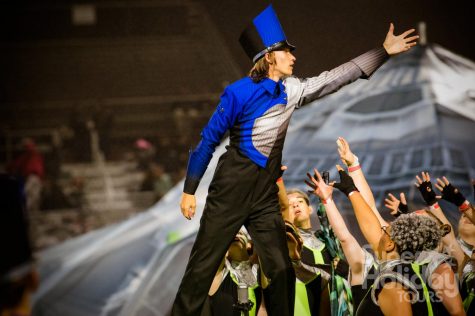 Competitors at the Super Bowl of Sound included:
In Class A:
Model HS
Cartersville HS
Social Circle HS
Heard County HS
McIntosh HS
Chapel Hill HS
Johns Creek HS
In Class AA: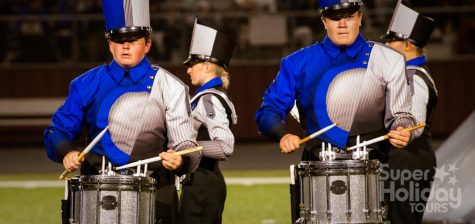 Sonoraville HS
Armuchee HS
Flowery Branch HS
Temple HS
In Class AAA:
In Open Class:
Auburn HS
Rome HS
Chestatee HS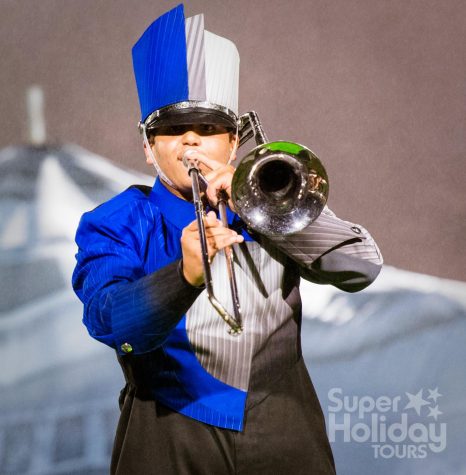 The Cass Band was one of two competitors in their class, but Villa Rica has proven to be an incredibly successful school, even winning 3rd place overall in this competition. However, Cass was ready to prove their worth, and, with another round of all superior ratings, won Grand Champion of the competition! In 2nd place was Rome High School, another prestigious band that performed in open class. With 3A and open class bands combined in the maroon division, Cass also won 1st place in the maroon division as well as Best Overall Color Guard, Percussion, and Front Ensemble! They were awarded Best General Effect and Best Visual awards as well, and were titled the most entertaining band of the night!
This night of success and pride for the Cass High School Marching Band brought tears to the eyes of students, parents, and teachers. Junior and saxophone section leader Saleha Alam admitted, "I'm normally not a very emotional person, but after this last performance, I've realized how much band means to me."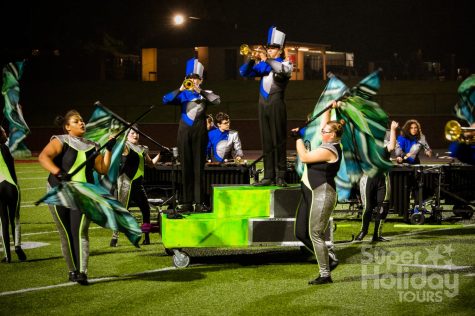 For Cass Band Alumnus, this success had never been seen and is something to be proud of. One alumni, Jennifer Salazar commented, "I was genuinely blown away, even though I've seen this performance numerous times. It feels just as amazing as the first time I watched it. I'm stoked that my sister is able to have a wonderful and exciting experience and create memories that will stick around for a lifetime. Although I am a bit envious that she is doing cooler things than I am. I'm proud of the direction that the Cass Band is going through, and I'm excited to see what more phenomenal things the band is capable of." Like Jennifer, we have high expectations for the marching band as they near the end of their season.