Federal Government in Hot Water Over Church Shooting
Hang on for a minute...we're trying to find some more stories you might like.
In Sutherland Springs, Texas, last November, there was a tragic church shooting that cost many local families close friends, relatives, and/or community members. Today, one family, who lost nine, is suing the federal government for the Air Force's negligence in not charging the shooter previously for his crimes during his time in the military.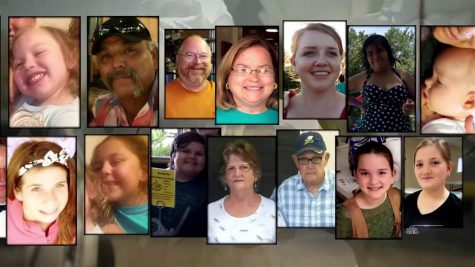 Joe Holcombe, the plaintiff, suffered an intense heartache after hearing about his family and friends being shot to death by Devin Patrick Kelley in Sutherland Springs First Baptist Church on November 5th, 2017. The shooting left twenty-six people dead, twenty injured, and hundreds mourning. Jennifer Holcombe spoke about her own trauma and hurt in an interview by saying, "People said I talked to them, and I can't remember the conversations," She continued, "It's like I live in waves of grief." After further investigating Kelley's history, the Holcombes demanded the federal government be held liable for not preventing the shooting by bringing charges against Kelley.
Holcombe filed multiple formal complaints soon after the shooting in hopes for a settlement. "We just want the Air Force to get their act together," Joe stated after filing his first claim. These complaints primarily focus on Kelley's demotion to E-1 with no real punishment, his frequent acts of misconduct being ignored, and counts of him running away from mental health facilities, among other issues. The government has six months to act after receiving a complaint, but once that deadline has passed Holcombe is granted the ability to sue. This is exactly what Holcombe did after silence and a lingering heartache from his loss.  Many other families are also planning to sue the federal government for similar reasons after their complaints pass the six-month period.
Holcombe has already hired an attorney and is planning on fighting for $25 million in court for damages. "The acts Kelley pleaded guilty to – breaking his baby stepson's skull and hitting and kicking his then-wife – were punishable by imprisonment for more than a year," Holcombe's attorney states, "That qualified them as felonies, which must be entered in the database." The government now has twenty-seven days to respond.