College Board Announces New Digital SAT Format
On January 25, 2022, College Board announced their plans to convert the SAT, a standardized test often required by colleges, from a pen and paper test to a digital format.
The test is said to be delivered on either provided digital devices or devices a student wishes to bring from home and is estimated to be approximately two hours in length, as opposed to the traditional format's three-hour testing period.
The new digital format is said to bring many benefits, including higher test security, a shorter time for students to receive their scores, and student accessibility to resources linking them to college and career choices reflective of their scores.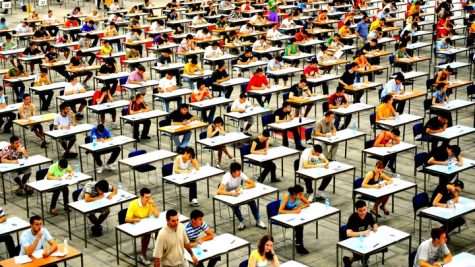 College Board's College Readiness Assessments Vice President Priscilla Rodriguez stated, "We're not simply putting the current SAT on a digital platform—we're taking full advantage of what delivering an assessment digitally makes possible. With input from educators and students, we are adapting to ensure we continue to meet their evolving needs."
Despite College Board's reassurance, many are reluctant to welcome the SAT's new format. When asked for her stance on the matter, Cass High School Senior Aniya Perry stated, "I'm on the fence about the SAT going virtual. As a senior who has already gone through the college application process, I'm totally jealous that future students have this option. However, I feel like it might cause a ton more complications. In my opinion, technology is way more finicky for wide-scale testing. I'd be nervous that the school Wi-Fi would lag or that I would simply forget to save my test!"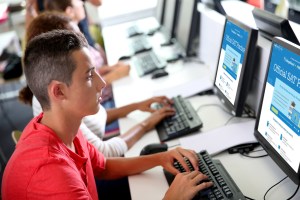 Cass High School Freshman Natalie Tucker expressed her opinion, stating, "I'm happy that the SAT is going virtual before I graduate, and I will have the opportunity to take advantage of the digital version. Paper testing has always made a nervous wreck, and I believe that I will perform far better by testing on a computer."
Many wonder if College Board will begin converting all of their other standardized tests, such as AP exams, the ACT, and SAT Subject Tests to a digital format in upcoming years.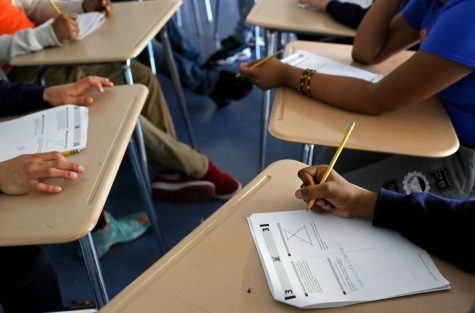 Despite the controversy, it is a celebratory matter within itself that College Board is adapting to better accommodate the needs of those seeking higher education.