Three Ways To Celebrate Martin Luther King Jr. Day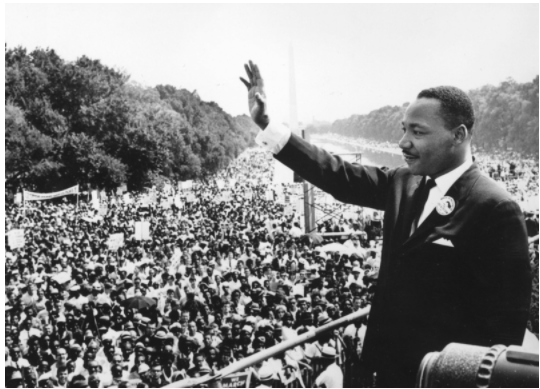 Martin Luther King Junior day was last Monday, January 17, 2022. We celebrate this day in remembrance of Martin Luther King Junior, a civil rights activist who fought against racial segregation. Martin Luther King Jr.'s birthday is January 15, so the 3rd Monday of each January was dedicated to celebrating the contributions he made to our country. In 1986, President Reagan signed a bill making Martin Luther King Jr. day a federal holiday, which means all federal buildings like schools, government buildings, and certain businesses are closed on this day in remembrance of him. Although many students are off for this day, it is unclear exactly how you are supposed to celebrate it.
"I don't do anything," says eleventh grader Cass High student, Kevin Carmike.
If you find yourself not knowing exactly how you can celebrate this day, here are some wonderful options.
#1 Donate to Charity
There are many charities committed to promoting civil rights one could donate to this year such as: the National Civil Rights Museum, the NAACP Legal Defense and Educational Fund, Thurgood Marshall College Fund, or the Black Youth Project. Now's a great time to contribute to the current movement promoting MLK's dream of civil rights for all. Martin Luther himself said, "Anybody can be great because anybody can serve." He means that everyone is capable of helping others, and that is what this day should be about.
#2 Go to a Peaceful March or Protest
Even in the cold, in the true spirit of MLK day, you could go to a peaceful protest. Martin Luther King believed in peaceful protest and nonviolence. When he delivered his iconic "I Have a Dream Speech" it was at a peaceful march, the March on Washington. You could check in on social media to see if any marches are happening in your community and go grab a sign and participate.
#3 Listen to Martin Luther King Jr's "I Have a Dream Speech"
Most people know Martin Luther King from his famous "I Have a Dream" Speech. One of his most moving lines is, "I have a dream that my four little children will one day live in a nation where they will not be judged by the color of their skin, but by the content of their character." Still to this day, his dream has not been fully achieved. Listening to his speech on this day can remind you of how inspirational he really was. He was a loving father, husband, and activist, and he should be remembered as such on this important holiday.
Remember that it's never too late to make a difference.