Great Neighborhoods to Trick-or-Treat in on Halloween 2021.
Halloween season has come bringing lots of frights and lights. If you are looking to stack up on candy this year, here are some of the best neighborhoods to trick or treat this year. We've done some research and asked local residents what makes their neighborhood good for trick or treating.
The Planters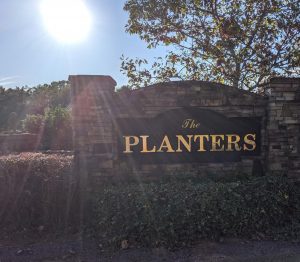 The Planters is located off Kingston Highway NW which is connected to Hamilton Crossing Park and Cass Middle School. The neighborhood has been known throughout the community to be a great place to trick or treat with around 400 homes.
"Everyone wants to come I guess because there's a lot of people who give out candy and who doesn't like a lot of candy." Says 17-year resident Jackson Hale, "A majority of the houses decorate and there's are always a handful that go over the top and some even make haunted houses."
Walden Glen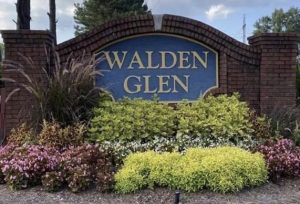 Walden Glen is located on Kingstone Highway NW near the Tarascos and Dollar General. Although lacking in size compared to The Planters, the neighborhood still has a good amount of 158 homes.
"I think our neighborhood is good because almost all the neighbors participate. Most of them decorate and a lot of the neighbors take Halloween kind of seriously," says 13-year resident, Lisa Estrella, "Most of the houses are really detailed, but some houses just put up some basic ghosts and stuff."
Liberty Crossing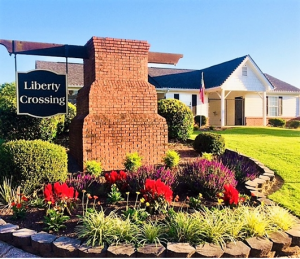 Liberty Crossing is a neighborhood located directly beside The Church at Liberty Square off of Liberty Square Dr NE. The neighborhood consists of a friendly community with around 100+ midsized houses
"It's good because my mom and neighbors are crazy and give out full-size candy bars and there are a lot of people," only some houses decorate on my street," says 17-year resident, Monica Alcazar. "Some of the houses decorate, but they go all out with 10ft skeletons and huge inflatables."
Waterford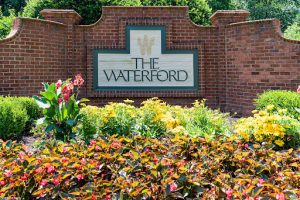 Located on the west side of Cartersville right next to Dellinger Park off Etowah Drive. The Waterford contains around 350 beautiful large homes.
"Big houses equal big candy and a lot of the houses go all out with decorations." Says 1-year resident, Maddie Gilstrap, "I'd say there weren't as many people last year but there probably will be more this year since covid isn't as big."
Antigua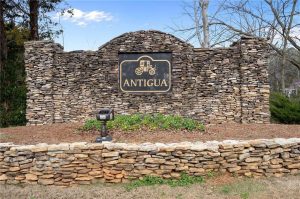 Located N.E of Hamilton Crossing Park and off of Cassville Rd NW, Antigua has around 100 beautiful large homes.
"It's heavily populated with older people who support holiday traditions such as Halloween and Christmas, always providing a lot of candy and don't typically care how much you take, being great for trick or treaters. Decorations vary from house to house, but for the most part, the majority of houses decorate heavily and look great, especially since more people have moved in recent years," says 17-year resident Eli Etheridge.
Four Seasons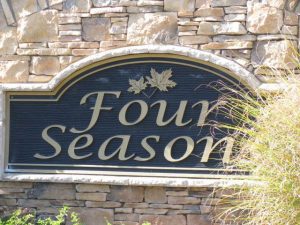 Located off Grassdale on Gilreath Rd, Four Seasons is a big neighborhood with around 200 mid-sized homes.
17-year resident, Kelly young says, "My neighborhood is very kid-friendly. The people in my neighborhood are very creative with their Halloween decorating and most houses participate. It is normally very busy on Halloween. To avoid traffic, we tell people that they can't drive on the roads, and they must walk.
These neighborhoods are all family-friendly but please still remember these few guidelines to stay safe on Halloween night:
Stay on the sidewalks
Stay with your group
Avoid dark areas
Never go into a home or car for candy
Inspect your candy before eating it