Corona-bration: Birthday's During the Pandemic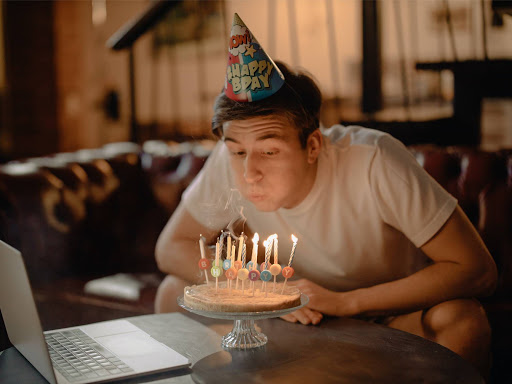 2020 was a disastrous year for many reasons, including living through a pandemic. The pandemic took away many things such as vacations, prom nights, and family reunions. One thing taken from many people was the fun of birthday celebrations. Due to the mandated lockdown, several people were forced to spend their birthdays at home and alone. This caused lots of frustration and sadness. People couldn't celebrate with their usual potlucks, parties, and trips. Without them, people began to get creative on how to spend their covid birthday.
With trends and news coverage, the most popular ways to celebrate were car parades, zoom birthday parties, and fun yard letters. Here are some ways people at Cass High celebrated: Senior Jaden Musacchio, who celebrated on March 20th, 2020, spent her birthday with an at-home dinner with her parents. She states, "It was nowhere near the same level of excitement I usually have when I could celebrate with my friends." Senior, Macenzie Dougharty, had a car parade on April 14th, 2020. Her thoughts on the parade were "To see everyone taking time to drive to my house and wish me a happy birthday really showed who cared for me!"
Our librarian, Kayla Jackson, also had her birthday in April. Her wonderful friend Brandon held a zoom call and hosted a virtual trivia night with their friends. "It was upsetting having to stay home but the virtual trivia night was a blast and I'm glad I was still able to celebrate in a way," says Ms. Jackson.
Scientists have put out reports regarding a new, stronger wave of covid-19. Without improvement, some Americans are getting close to having a second quarantine birthday. February is the last recorded month that has not experienced covid-19.  However, through the hardship of the lockdowns, many can agree celebrating from home has taught them the importance of loved ones. It's important to appreciate the ones who made the pandemic bearable. In the end, fingers crossed and best wishes to 2021 in hopes of celebrating like before!