The Life of a Quaran-teenager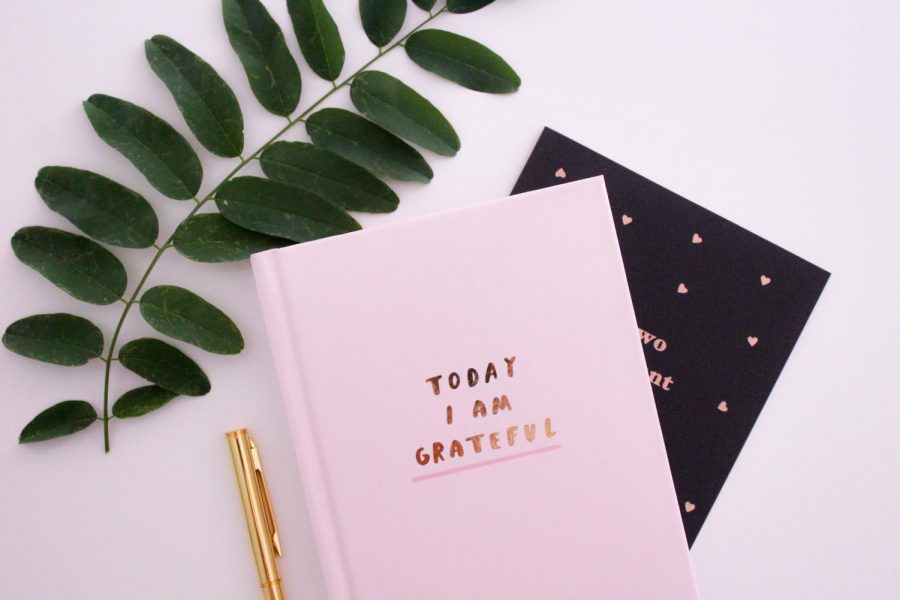 Monday, March 16, 2020: Today is technically our "break," since we don't have school this first day. We were going to have a D&D session today, but some of the parents freaked out. We tried having it over Skype, then Roll20. We spent over an hour trying to figure out the website. If that's foreshadowing how these Online Learning Days will be, then I wish everyone luck. We're going to need it.
Tuesday, March 17, 2020: We had a conference for AP Calculus, and seeing Mr. Morris dressed in something other than a dress shirt and tie is so, so odd. We spent the first twenty minutes talking, and Jonathan was "flirting" (used very loosely) with Morris. Also, Mr. Busse recorded his voice over his presentation. It's really helpful, but his microphone was all wonky, so you really had to strain to hear. The good thing is that today went by really quickly, so that's a plus!
Wednesday, March 18, 2020: There are three good things about Online Learning Days: I get to wake up later, I get to end earlier, and I get an hour and a half for lunch. Other than that, I'm kind of indifferent. I miss the social setting that school provides, but I haven't had many problems. Unfortunately, we have to write an essay for Mrs. Dowie's AP Spanish class, and the videos she sent us (the ones we have to us to write the essay) are blocked. That's pretty spectacular. I had to use my phone and scroll through months of videos to find it, but it all worked out. I went to rant about it to my sister—only to discover she was having a conference with Mrs. Higgins' class, and everyone could hear me yelling at the wall (yes, even Mrs. Higgins). Oops.
Thursday, March 19, 2020: Yesterday, I mentioned three things I liked about Online Learning Days. Now, it's time for three things I despise about it. First off, my sister, Deanna, takes classes at the Career Academy and no AP classes at Cass. She finishes every day before noon. I only have AP classes, and I'm busting my rear trying to finish the quizzes on College Board each day. That's pretty annoying and unfair if you ask me. The second thing I hate about it is my limited contact with people. Mrs. Dowie will proofread our essays before we turn them in, and I never had that opportunity this time around. You can ask questions, but can you send over an entire essay? Only if it's to be graded! Lastly, I hate that it means that our futures are fickle. No one knows what's happening, and several states and counties are making rash decisions that are stressing all the seniors out. I don't know what to do anymore.
Friday, March 20, 2020: All of the seniors are crushed. We want answers, and we can't be provided any. We want to know what's happening with prom, with graduation, with baccalaureate, with senior breakfast, with every one of the senior activities we're missing out on. But what are we getting instead? Puns from Ms. Cunningham on Schoology ("What do you call an alligator in a vest?" An investigator!"). One silver lining is that the AP tests will be easier this year—45 minutes and dismissing the last few units. I'm worried about people cheating, but I have no choice but to trust College Board.
Saturday, March 21, 2020: I went over Caleb's house today, and since it was beautiful outside, we were able to go walk around the neighborhood with his dogs. Granted, I'm very tiny, so the dog was walking me. Regardless, it was nice being able to go outside despite the social distancing. I also found a silverfish just as I was going to bed and almost had to waste valuable toilet paper on killing it. Unfortunately, it bolted away into the depths of my dresser just as I tried to squash it. I spent the next hour emptying out my dresser, shaking out the clothes, refolding them, and tucking them into a laundry basket—all of which was for nothing given that I still couldn't find that silverfish. It was 12:30, and I desperately wanted to sleep, so I did. Knowing full and well that a silverfish was running loose in my bedroom.
Sunday, March 22, 2020: My brother, Zac, came back home today. Technically, he was home since the 14th, but because his college told him and all the other students to pack up their dorms, he and my dad had to fly back to New Jersey and put everything into a storage unit. Anyway, they're back. Zac, Deanna, and I played several games this afternoon, including Mancala, Scattergories Categories, and Uno. I spent my night editing some of my older written work before starting a new book, Eleanor and Park. Unfortunately, I never found the silverfish and reluctantly put all my clothes back into the dresser. With my luck, I'm going to find it upon trying to change, and I'll have to run stark naked across the house to get toilet paper again.
Monday, March 23, 2020: It rained last night, which is good because it means the pollen is being washed away. The silverfish is still M.I.A., and it's really bugging me (pun intended). I just want to find it and stop worrying already. In Spanish, I have to write an imaginary interview with a scientist or technologist of my choice. Upon several dozen minutes of research, I've picked Jane Goodall, who revolutionized and transformed our understanding of chimpanzees. She's actually really interesting, and if there's one good thing that comes out of quarantine, it's learning about her. She's incredibly underrated. Also, I finished Eleanor and Park, and although it was really good, it had a super unsatisfying ending. So that's pretty unfortunate.
Tuesday, March 24, 2020: So my senior year is starting to get sucked away even more, as we lost everything up to April 13. I'm trying so, so hard to remain hopeful, but that means if they push it out just two more weeks, then no prom. I don't think they'll reschedule it, since it's a lot of money—the venue, food, DJ, decorations, et cetera. I just want this all to be over, but not at the expense of my senior year. I've been talking to a girl who is going to Berry College too. We found each other on the Roommate Finder Section, and we clicked almost immediately. Her name is Caroline, and we've been talking nonstop for the past week or so. She texted me saying that her school (in South Carolina) is cancelled until May 1 and that her prom is gone. I feel so bad for her, and I'm crossing my fingers that Cass isn't the same way. On a different note, Ms. Cunningham is posting bad dad jokes again ("I don't trust those trees…they seem kind of shady.") Either she's bored or she thinks that we are.
Wednesday, March 25, 2020: Some of the teachers posted what units will and will not be on the AP exam, and that makes me feel a little better. I'm still curious how the at-home AP tests will work, but I'm sure College Board has a plan. Also, you know it's a strange time in history when teachers are telling you to use your phones. Mr. Busse has been making videos for us, and at the end of the one he made today, he told us to use our phones to talk to our friends in order to study for his tests. But think about it…teachers are telling students to use their phones…Weird, right?
Thursday, March 26, 2020: So we go back to school on April 27th, which means no prom. I'm so upset; we all are. I don't have any words. (Twenty minutes later) I am so relieved! You have no clue how happy I am!!!
Friday, March 27, 2020: I had Zac help me with Calculus today. Now, if you didn't know, Zac goes to a prestigious private school where the ONLY classes are STEM-classes (yes, I'm not even joking). They're all huge nerds, and there's a running joke they have where if you don't understand something, "go back to calculus." Sounds like a great person to ask, right? Well, even he didn't understand what in the world we're doing on AP Classroom. We're learning Related Rates! I've never heard of arctan or Charles' Law before! Mr. Morris, I need you!!! Luckily, we went to Home Depot (apparently like everyone else, since EVERYONE was there), and guess who I saw!!! Richard Morris, in the flesh! You'd better believe I told him that I didn't know what he was doing! He told me that it's not that serious and to just look it up. If I sighed any louder, people would think I have a respiratory infection.
Saturday, March 28, 2020: My mom, Zac, and I went walking around several neighborhoods in the area. There's a new neighborhood between Planters and Walden Glen, so we walked around there first. Then, we went to one hidden in Kingston. My brother is extremely weird; when he's bored at college in New Jersey, he goes on Zillow and looks at houses in Cartersville. Yeah, I know. It's weird. Anyway, he found the second neighborhood on Zillow, so we went walking to go see it. I like walking because I like looking at the scenery around me, Plus, I need to exercise more, and this is a good way to do it.
Sunday, March 29, 2020: I took the time to work on some of my forms for Berry College, including tests for placement, classes, job searches, dorms, et cetera. At three, I had a D&D session over Roll 20 and Discord with Caleb, Destiny, Zael, Aldon, and Melanie. Many older people complain about new technology, but all I'm saying is that in trying times like these, technology is pretty spectacular. I can have a full session—including conversations, maps, and spell sheets—over technology despite the social distancing.
Monday, March 30, 2020: Schoology is no longer working, which is pretty spectacular considering all of my work is on there. This is going to sound horrible, but I have an idea as to why it's crashing. The other day, Ms. Cunningham posted that she checked the amount of times students have logged in and turned in their work. I think some of the students realized that, and now they're finally logging in and finally doing their work. Schoology couldn't take everyone (they can take 60-70%, but not 100%), and now it crashed. Wouldn't that be interesting? Also, we're learning the Extreme Values Theorem in Calculus, and I understand it!!!
Tuesday: March 31, 2020: I still understand Calculus! I understand how to do the First Derivative Tests! I can work through each question with little to no questions of my own! I'm so impressed! On a different note, Schoology is still being a pain, and I still haven't found that silverfish.
Wednesday, April 1, 2020: In case you don't follow Caleb on Snapchat, everyone hates him right now. What happened? Well, even though school isn't in person anymore, he keeps doing the morning announcements daily. The normalcy makes everyone feel better. Anyway, this morning, he recorded himself per usual, but this time, he said, "I hate more than anything to say this and for me to break the news, I guess for some of you, but the mayor of Bartow County, Matt Santini, released last night that we will be postponing school until June 14th in order to cover all of the classes necessary to graduate. Graduation will be postponed or canceled, and prom is heavily up in the air at this point. We will not be returning to Cass High's campus again." You'd better believe I immediately freaked out. At first, I had hope, but now, our entire second semester is being wiped away. No graduation, no prom, no baccalaureate, no senior breakfast—nothing. Well, turns out that it was just a sick April Fool's joke. Everyone is extremely irate at him, and for good reason. He really had to hit us where it hurts. I told the joke to Deanna, and she was actually happy about it! I guess that makes sense though, given her classwork was to watch a tutorial on how to do a Barbie makeover. Sometimes, I wish I wasn't taking AP classes, so I could watch Barbie too. (a few hours later) That's it. It's over. Our last day has passed, and I didn't even realize it. (a few hours after that) You wouldn't believe it! Mrs. Armona reached out to me, and we're still doing senior wills, as well as a little project for the seniors! I'm really excited! Plus, it's a great distraction!
Thursday, April 2, 2020: I had therapy today, which I guess was really good timing considering the circumstances. It was done online, since the coronavirus is wreaking havoc on virtually everything. The problem with the online appointments is people can try to FaceTime or call you…sorry, Amaya!
Friday, April 3, 2020: This senior project is probably the best thing that could've happened to me. It's amazing for all the seniors, but for me, it provides a much-needed distraction. It gives me a way to think about something other than school being canceled for the rest of the semester. It's especially needed right now, as I have a lot of free time, and I'll have even more next week. It also allows me to continue being productive, which is a huge plus! Also, I really understand Calculus! It's amazing! I had a quiz today, and I had fun doing it! What in the world? It's Calculus!
Saturday, April 4, 2020: Today was one of those days where you feel like being oddly nicer than usual to your siblings. It comes randomly, and today was that day. Deanna had a horrible sunburn on her face and couldn't do her makeup for the past week and a half, and she's been missing it. I let her do my face, which only gets makeup maybe twice a year and only on important events. I also did her hair—a braid that led into a bun in the back. It was fun though!
Sunday, April 5, 2020: I desperately need human interaction outside of my family. We all tried to play Uno, which was fun and all, but Zac and Deanna fought like old people the entire game. I sat on the other side of the table, drinking hot chocolate and raising my eyebrows at them disapprovingly. The hot chocolate was good, but the entertainment was lackluster. Hopefully, tomorrow, we can play another game. One that doesn't involve Granny and Gramps bickering.
Monday, April 6, 2020: We played D&D this morning, and it carried over to this afternoon. We leveled up, and that combined with finding a spell book meant that my wizard, Lunali, was able to get seven new spells! I also sat down and watched a TV show for the first time in months, so that was pretty cool! Spring Break is going swimmingly so far, but in a few days, it'll be work, work, work!
Tuesday, April 7, 2020: So it wasn't a few days; it was one day. I spent all afternoon gathering pictures for the Senior Project. I texted every senior I had contact to individually, uploaded the pictures, and typed up captions for each picture, including the names of the students in each picture. It doesn't sound like much work, but when dealing with over a hundred pictures, it definitely is! It's okay though, since I like being productive, and the more that I can get out of the way now, the better. I'd rather not have to deal with senior wills, senior quotes, pictures, and creative writing pieces all in just a couple days. No sir.
Wednesday, April 8, 2020: It's weird having so much free time. The problem is that it's my last Spring Break of high school, and my family isn't doing anything for it, per usual. We were supposed to go out of state for my cousin's wedding, but obviously that didn't happen. It's a shame not being able to go out at all though..
Thursday, April 9, 2020: Bohannon told us that we should all dress up in hazmat suits for our senior prank. I bought my suit and a pair of thick, black chemical gloves. Unfortunately, school was canceled for the rest of the semester. The silver lining is that Mrs. Armona wants quarantine selfies in the senior project. So today, I pulled on the hazmat suit, my chemical gloves, and a mask that we found in the garage. Deanna snapped several pictures of me, and my family went for a walk around the neighborhood—me in my whole chemical attire. The entire time, Zac was FUMING. He was snapping at me every two seconds because "I'm only doing this for attention," and it doesn't matter that I spent over $30 on this outfit. I didn't care, since I stopped listening to his complaints a while ago. Anyways, my neighbors were all giving me weird looks, and as they drove, they slowed down to stare at me. It's not like they could see my face anyway, so what do I care? Zac, however, was not having it. After we got home, he cooled off. My family played Pictionary, since Deanna has been begging us for days. Zac, Deanna, and I all watched Shrek at 10:30 at night, and the entire time, we were picking on each other. We'd look at an ugly face or listen to a quote and say, "Oh, that's you!" It's like we're seven years old or something. Overall, it was a pretty good day.
Friday, April 10, 2020: I spent the day reading, editing, and writing. What's new? I also made myself a cookie using one of those mug recipes. It was a chocolate chip cookie with cookie cake ice cream and caramel. Am I going to gain three pounds just by saying that? Yes. Was it worth it? Absolutely. Tonight, my siblings and I watched Shrek 2. Tomorrow will be Shrek 3.
Saturday, April 11, 2020: We watched Shrek 3, and now all is good in the world. Unfortunately, we don't have Shrek 4, but we do have Shrek the Halls—the Christmas special. You know that's how bored my family is.
Sunday, April 12, 2020: Happy Easter! It's crazy to think we're this far into the year already. I feel like we should be in January. Maybe March at absolutely latest. But April? No way. Also, I am 17 years old, and Deanna is 15 years old. However, my mom still made us an Easter Egg Hunt around the house. Deanna and I cheated though, and we teamed up to find them all.
Monday, April 13, 2020: I'm still working on this project. I'm still trying to get seniors to read their texts and my messages on social media. I'm trying so. Hard.
Tuesday, April 14, 2020: I made a list of every senior I have contact to. Next to every name are several boxes, and when they complete a form (such as senior will or senior quote), I can check off that box. This helps me figure out what people need to turn in and what I should harass each person about. We'll see how well it works.
Wednesday, April 15, 2020: There are pros and cons to the list. Yes, it helps me keep track of everyone, and I really appreciate that much. However, it showed me just how little effort some of these seniors and putting into it and how little they care. There are so many empty, unchecked boxes on that paper, and I had a slight mental breakdown trying to cope with getting everyone's boxes checked. People have started ignoring me, leaving me on read, and never ever opening my texts. Karis and Caleb are on it too, but there's only so much we could do. So I made myself a peach milkshake and wrote for thirty minutes (a letter for the Senior Project), and that helped calm me down to some extent. I just wish people cared about this as much as I do…
Thursday, April 16, 2020: I purchased a yearbook online. Just when I finished, my dad rushes in and asks me to help him with a scavenger hunt. His work is trying to make quarantine more fun, and today's fun event was a scavenger hunt. We ran around the house finding a Dr. Seuss book, a family heirloom, something sweet, wrapping paper, et cetera. It was pretty fun, even if the scavenger hunt wasn't meant for me.
Friday, April 17, 2020: I've been hammered all day with this Senior Project. It's taken a while to find time to do this entry. Everyone keeps texting me their quotes, so I have to create the document for them. And then they need to find a picture they like, so I can't exit the page until they find one (I will never remember because their document will get lost in the dozens of other senior quotes). I currently have 21 pages opened, and on Google, five tabs (some people don't send me where their quotes came from, so I have to find those myself…). It's been a struggle, but I knew today would be the worst. After that, it can only get easier.
Saturday, April 18, 2020: I've been documenting the past month, and I have learned a lot in the time being. If we're being honest, I've learned and understood more in Calculus in these past two weeks than I have the last two months. If this will be my final entry, I should tie up a few loose ends.
The Digital Learning Days are nowhere as bad as I thought they would be. Things didn't look good from the beginning, but they progressively got better with time.
We're going to begin piecing together all the parts for the Senior Project very soon! Hopefully, it'll be ready by the first week of May.
We're going to have a prom! We're going to have a graduation!
I don't know where the silverfish went. It's gone. I don't know if it died, if it escaped into the walls of my home, or if it crawled into the depths of the unknown, never to be found again. Regardless, it's not my problem anymore.
It's been fun, but I suppose it's time for my writing journey to end. I hope someone has found peace (or humor?) in this. Good luck to all my seniors! We still need it. 😊