Thousands Attend A Celebration of Life for Kobe and Gianna Bryant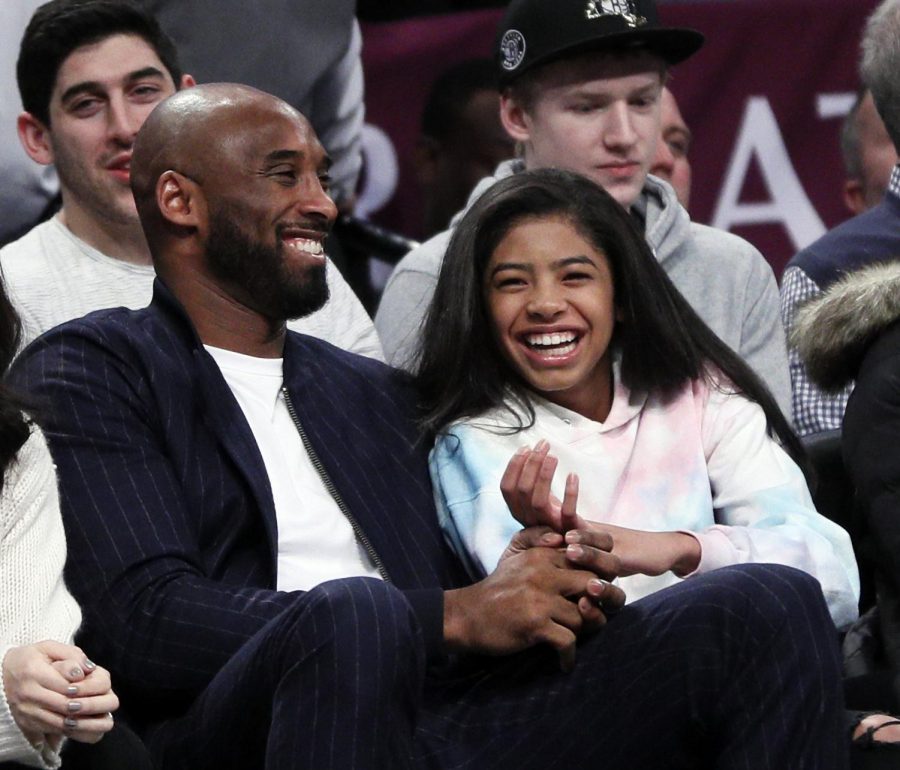 On Monday, February 24th, a memorial for Kobe Bryant and Gigi Bryant was held at the Staple's Center in Los Angeles. It only seemed fitting to have this event occur here as Kobe Bryant continuously played in this arena for the last seventeen seasons of a two-decade career with the National Basketball Association, before retiring. Fans, friends, and family made an appearance and paid tribute to the two, some of these people including, Beyoncé, Shaquille  O'Neal, Magic Johnson, Michael Jordan and Vanessa Bryant, who spoke out about losing her husband and daughter.All together there were about 20,000 people who attended and paid respects to the two. The proceeds from the tickets that were bought in order to attend the service were donated to the Mamba and Mambacita Sports Foundation, a foundation that supports youth sports programs in less than fortunate areas and teaches sports to women and girls.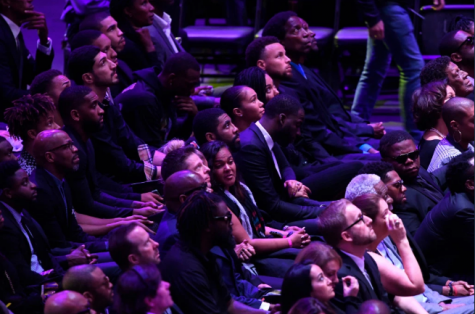 There were many heartfelt speeches about the two and how the both were dedicated to their family life and their shared love for basketball. Vanessa Bryant gave a tearful speech that stated, "I couldn't see him as a celebrity, nor just an incredible basketball player. He was my sweet husband and the beautiful father of my children. He was mine. He was my everything." Many fans took to social media and praised her for speaking, as this must've been very difficult. Vanessa Bryant was followed by basketball star Sabrina Ionescu on the podium and she stated, "If I represented the present of the women's game, Gigi represented the future, and Kobe knew it."
Later, Michael Jordan took the stage and delivered an emotional yet powerful eulogy in honor of Kobe Bryant. He stated, "Kobe was my dear friend, he was like a little brother. When Kobe died, a little piece of me died," Jordan continued, "This kid has passion like you would never know. As I got to know him, I wanted to be the best big brother that I could be." He went on to talk about how often Kobe would contact him and ask him advice about coaching his daughter better. Jordan admitted that while at first this was a little tiring; he knew that Kobe just cared about his craft and was very adamant on being the best that he could be for his family.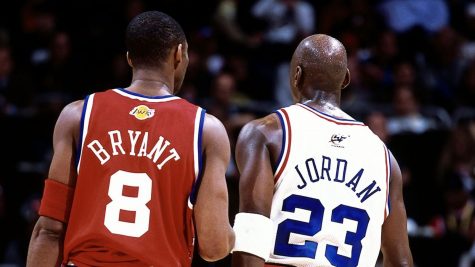 There were performances from well-known singers dedicated to the two as well, Beyoncé delivered a meaningful performance of her famous song 'XO' and stated toward the beginning of her performance, "I'm here because I love Kobe, and this was one of his favorite songs." She later performed 'Halo' as well, and at the end of the performance she blew a kiss to the sky as if to send a message to Kobe and Gigi Bryant.
It was obvious to everyone that Kobe and Gigi Bryant were very loved and that they touched everyone they met with their remarkable talent and care for other people, there wasn't a dry eye in the stadium as everyone had been affected by this tragic loss. For anyone watching the memorial, it was made known that Kobe and Gianna Bryant meant very much to the people around them. The memorial was called "A Celebration of Life" and rightfully so. The memorial was concluded with Kobe Bryant's Grammy winning short film, "Dear Basketball". Kobe and Gianna Bryant's legacies will live on with the people they love and people who idolized Kobe Bryant, forever.