GHP Semifinalists Selected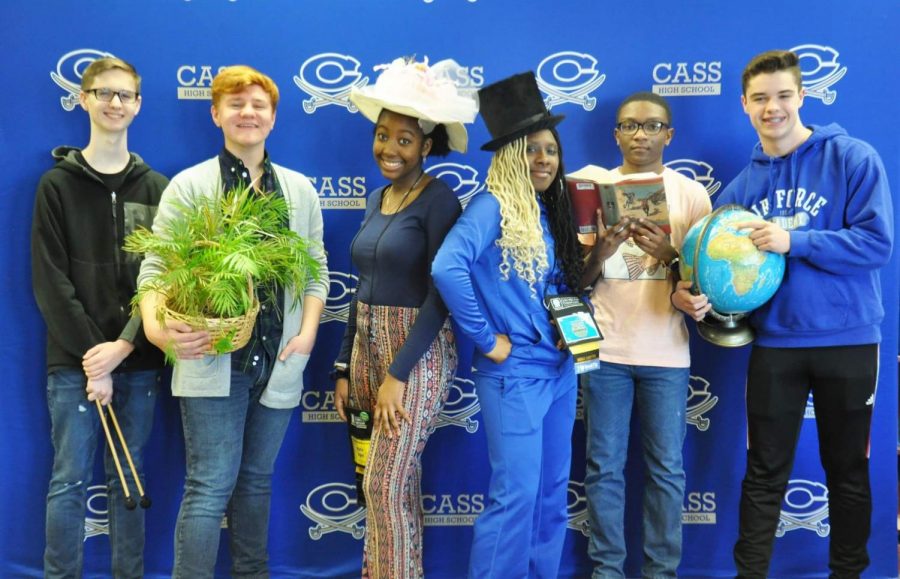 Watch out, Berry! The Governor's Honors Program (GHP) semifinalists have just been named, and Cass's students aren't stopping until they get in!
The semifinalists for GHP were named on January 29, 2020. These students are juniors Kayla Campbell (Theatre), Oshauna Finch (Theatre), and Bryan Wickenheiser (Agricultural Research, Biotechnology, and Science), and sophomores Maki Barnes (Communicative Arts), Camden Briggs (Music: Marimba), and Aaron Whitlock (Social Studies).
The Governor's Honors Program is an elite program in which rising juniors and seniors have the opportunity to spend four weeks at Berry College and explore their area of nomination. They get the chance to attend classes specific to the subjects they are passionate about—all without the pressure of grades. The setting is unlike a traditional classroom setting, allowing students to delve deeper into their passions. However, this program is very competitive, and students have to stand out from the crowd to be selected.
These students had to withstand rigorous interviews, elaborate online projects, and weeks of preparation to make it to the semifinals. First, they had to pass the school interviews, given by Cass's very own staff members. Next, they moved on to the local (or county) level, where they were interviewed by retired members of the school system. Upon passing that level, they went to the online section; each student was required to complete a project that was unique to his or her area of nomination (such as math, communicative arts, theatre, or social studies). These six students met all the necessary requirements and showed that they have what it takes to compete for a spot as a finalist.
Many students were over the moon upon hearing the results. Kayla Campbell says, "It makes me feel really great because it's such a high honor. And it's crazy to me that out of thousands of Georgia high school students, I was chosen to be one of the few semifinalists for theatre, and it's like this surreal feeling for me because last year, I didn't make it that far. I only got to be a school nominee, but this year, I actually got to the semifinals."
This group is much larger than the ones in previous years. Given that it is very difficult to earn a spot, everyone is shocked at the number of students Bartow County has to offer. "This is the second-largest group of semifinalists that we've had in the last four years," states Paula Camp, the Bartow County GHP Coordinator. "And while only one of those students is truly familiar with the prestigious program and its requirements, all have exhibited an extraordinary amount of maturity throughout this rigorous application process. I'm very proud of these students and honored to work alongside them as they move on to state-level interviews at Berry College." Out of Bartow County, Cass High has the most students selected as semifinalists, having six students compared to Adairsville's one and Woodland's three.
Throughout these past several weeks, Mrs. Angie Weeks, the ninth-grade counselor and GHP Coordinator for Cass High, has devised several ways for the students to prepare for each stage through the process. Between mock interviews with staff members and edits of essays and other written pieces, the students have had plenty of preparation. Bartow County School System Superintendent Dr. Phillip Page states, "We are pleased to support these intellectually gifted and artistically talented students through work sessions, mock interviews, and weekly progress monitoring. Preparation is key in this arduous process, and I'm confident these semifinalists have taken advantage of the resources available to them and will represent the District well."
On February 22 or 29, 2020 (depends on music or non-music area of nomination), the semifinalists will go to Berry to interview or audition for their spot as a finalist. Finalists and alternates will be notified on April 3, 2020, and everyone is itching to hear the results already! We wish all of our semifinalists luck on their journey, and we hope they know we support them every step of the way!