GHP District Nominees Announced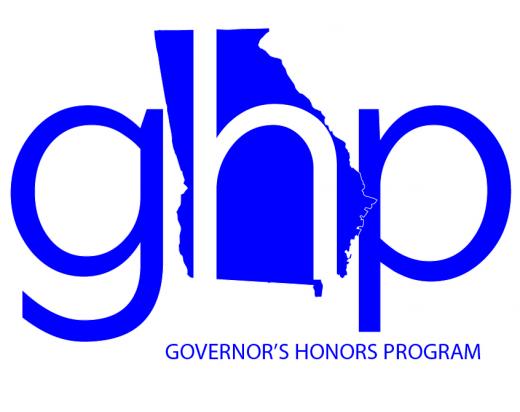 The 2020 Governor's Honors Program District Nominees were announced on November 19, 2019. Out of the twenty-five students selected from Bartow County, eight were from Cass High School. The sophomores are Maki Barnes, Camden Briggs, Aniya Perry, and Aaron Whitlock. The juniors are Kayla Campbell, Oshauna Finch, Aislinn Leckwold, and Bryan Wickenheiser.
These students are competing for a chance to spend four weeks of the summer at Berry College, where they can advance their studies and be given the ability to delve deeper into their passions—all without the pressure of grades. Bryan Wickenheiser, a junior who is competing for science, states, "It's important because [the finalists] can go wild. There are no limitations, no expectations, no forced projects, nothing. They can look into what interests them and do research individually without panicking about due dates."
This opportunity is only granted to rising juniors and seniors, so the nominees are desperate to make it—if not in their sophomore year, then in their junior year.
Each nominee has an area of nomination, a subject that they are more passionate about and want to explore deeper. These areas include Agricultural Research, Communicative Arts, Dance, Engineering (Computer Programming, Mechanical Design, Mechanical Engineering, Electrical Engineering), Mathematics, Music (Brass [Euphonium, French Horn, Trombone, Trumpet, Tuba], Jazz [Electric or Acoustic Bass, Drums, Guitar, Piano, Saxophone, Trombone, Trumpet, Vibraphone], Percussion, Piano, Strings [Cello, String Bass, Viola, Violin], Voice [Bass, Treble, Tenor], Woodwind [Bassoon, Clarinet, Flute, Oboe, Saxophone]), Science (Biology, Chemistry, Physics), Social Studies, Theater Performance, Visual Arts, and World Languages (Chinese, French, German, Latin, Spanish).
The nominees must go through several rounds, including the school interviews, the local interview, the district level, and the semifinals. Right now, these eight students are at the district level, also known as the online application. Depending on their area of nomination, they must provide their personal information, videos of their work (especially in the areas of the performing arts), essays, teacher and counselor letters of nomination, and more. In this part of the process, students are judged by their work, rather than their ability to interview well. Camden Briggs, a sophomore and nominee for music (specifically percussion concentration) says, "I am more confident with the online application because I can perfect my responses as much as I would like instead of [coming up with] an answer on the spot. This next round is going to be tough because it is harder to see one's personality through an online application, but I feel up to the challenge."
These students are looking forward to this next step, and they are hopeful that they will advance to the semifinals. They know that becoming a finalist means having an amazing time exploring their interests, and it's something that they all would love to participate in. According to Aaron Whitlock, a sophomore and social studies nominee, "I think it would look really great on my résumé, but I also think it would be really fun to meet a lot of people that have a little bit more passion about the subject area than the people in the class."
With the passion to exceed and the love for learning, these students hope to bring back everything they learned to Cass and their community. By spreading the passion and the information, they are simultaneously spreading the love.