Are You a "Sucker" for Jonas Brothers?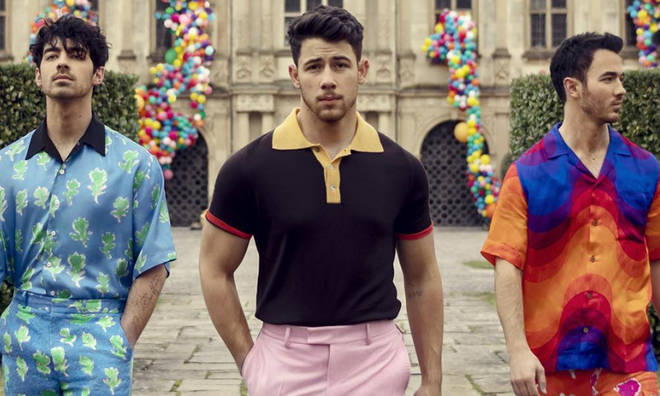 The most shocking thing to happen this week? The Jonas Brothers, an early 2000's boy band made up of Nick, Joe, and Kevin Jonas had an unexpected reunion. Released at Midnight on March 1, 2019, "Sucker" was the astonishing comeback of the beloved band of brothers. "Sucker" was the only single released, after their announcement on Thursday afternoon about their musical comeback. Nick Jonas revealed that "this has been in the works for some time now," according to TVGuide.
A music video accompanied the song's release, with their wives starring by their sides. Priyanka Chopra, Danielle Jonas, and Sophie Turner make cameo appearances in the music video, and the brothers seem to be serenading their ladies. According to E!News, "they are going all in on the reunion." So, we can definitely look forward to some more appearances from the Jonas Brothers after the video. "They've yet to announce whether the new track will appear on an album," RollingStone reveals, but we sure hope they do!
Speaking of more appearances, the brothers will join James Corden in hosting The Late Late Show from March 4 to March 7, where they will supposedly reveal the reason that they decided to get back together. They will also be joining him in Corden's famous Carpool Karaoke, where we got a sneak peek of the brothers saying, "We're back!" in unison, according to Rolling Stone.
Six years after their split in 2013, due to a difference in musical opinion, they've finally released a new song, signaling the start to a new era of Jonas Brothers and an end to their creative differences. Time to relive our favorite childhood music experience. In the words of TVGuide, "The JoBro's are back!"