First Annual Black History Month Fair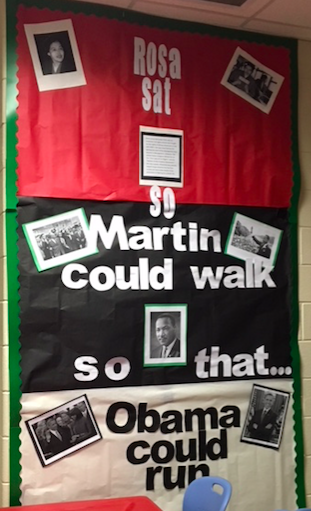 Working with several teachers, Seniors Mariah Howard and Jordan McCullough put on the First Annual Black History Month Fair at Cass High School on Wednesday, February 27th. They were inspired by the Spanish Honor Society's Diversity Fair and wanted the African American community to be accurately represented. Howard mentions, "At the Diversity Fair, a lot of people thought that African-American culture was looked over. So, I thought it'd be cool to have a special event dedicated to it."
Mariah and Jordan enlisted the help of Mrs. Dowie, the SHS sponsor, and Mrs. Fowler to help get the event going. Many members of the club volunteered to put the fair together. Students set up presentations and booths, made games and art, and sold concessions. Each booth was dedicated to honoring accomplishments African Americans have and still make to our local community as well as our national community. A small number of classrooms were selected to attend the event, and it looks like everyone had a good time!
Catering made available by AJ Simply Soul sold concessions including fried chicken, mac and cheese, cornbread, and collard greens. Everyone enjoyed having a snack and listening to some good music.
Some local businesses had a booth at the event, including Lavette Group, and Cass High's own Destiny's Original Tees. Jamila Suber, Marketing Director of the Lavette Group commented on the importance of this event in saying, "
"
It's imperative that we continue to recognize our Black history and the significance of contributions made to our society. Our world is becoming more diverse and it's wonderful to see young people embracing and showcasing our excellence as well as enlightening others about our culture. I'm thankful we were invited to this inaugural Black History Fair and I look forward to attending the next one." "
— Jamila Suber, Marketing Director of The Lavette Group
Everyone who attended got to leave their mark on the mural wall.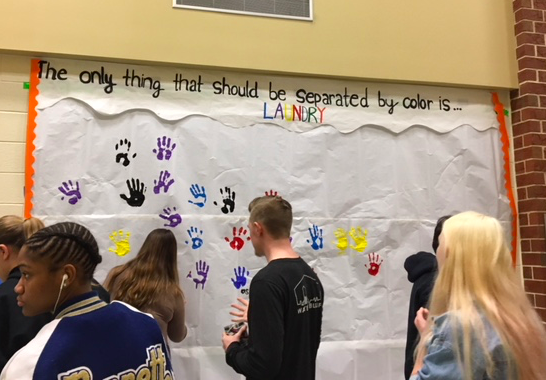 Senior, Anna Padgett, comments on the experience she had, "You could see how hard everyone worked, and the area looked really great!" Everyone is so excited to see the fair grow into a huge project in the years to come.