Fortune Favors the Band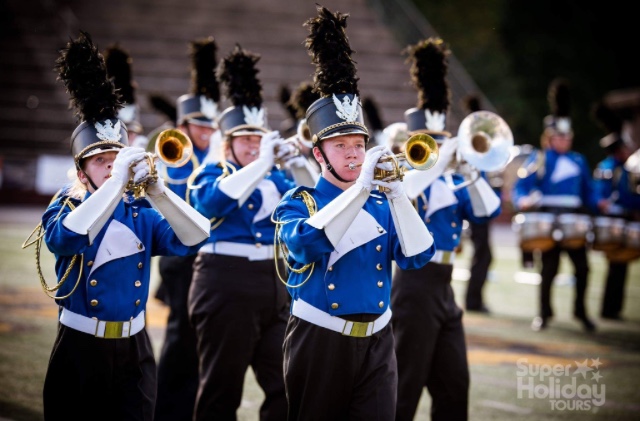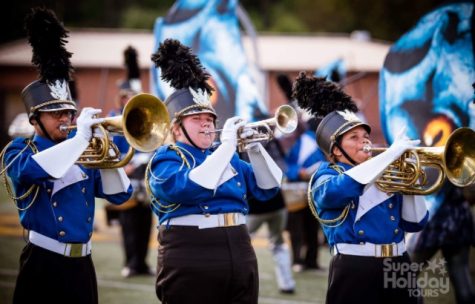 While hundreds of students partied the night away at Homecoming, the Cass High Marching Colonels slaved away on the football field of Carrollton High School, where they performed for their second competition.
On October 13, Cass' band performed their 2018 halftime show, The Bells of Notre Dame, for hundreds of students from all over the state. They competed as a 3A band, which is determined by the size of the band, with smaller bands in the first few categories and larger bands in the last few categories.
The band received ones—or superiors—in every category, including band, drum major, percussion, and color guard. They also won third place drum major, first place band, first place color guard, best in class percussion, and best in class color guard.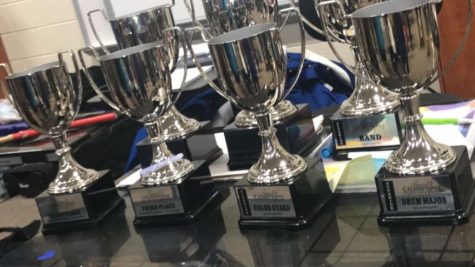 Many students are incredibly proud and blown away by their achievements. Reese Pirkle, a senior and tuba player, states, "I felt pretty proud about [the band] placing fourth out of fourteen, and I was super impressed by our color guard, percussion, and drum majors placing where they did."
Caleb Lowe, a senior, center snare, and the drum captain, believes their success is a mixture of hard work and teamwork. Lowe says, "When you place at a competition, it means that for the past practices, you worked harder and more precise on some things that other bands didn't. When it comes to being in top three, it's about showing your hard work and realizing that as a team, you did it together and not just as one person."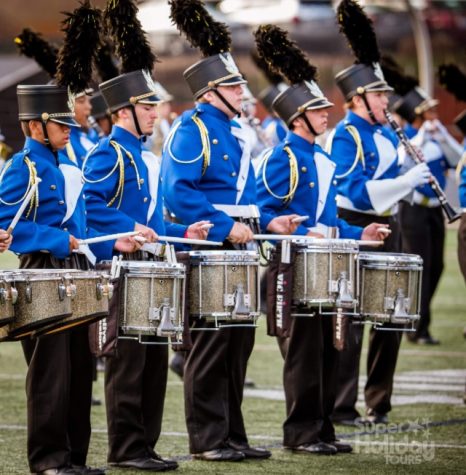 Knowing that they ranked in every category, the band now feels pressured to live up to their expectations. According to Destiny Wilkey, a senior, a mellophone player, and the mellophone section leader, "Knowing that the band placed in several categories in our last competition, I feel pressured, but not in a bad way. I feel like being pressured to not only meet our expectations but to exceed how others view the Cass High Band program and to grow our up-and-coming reputation as the band that used to not place to a band that beats everyone's expectations, including our own expectations."
The next competition is on October 27 at Cass High School and is being hosted by the band themselves, as well as being co-hosted by the Woodland High School band. The Marching Colonels always pride themselves on this conversation because it gives them a chance to provide the same atmosphere that they love about competitions to other bands, not to mention, it's a better way to raise money for the band program than participating in fundraisers.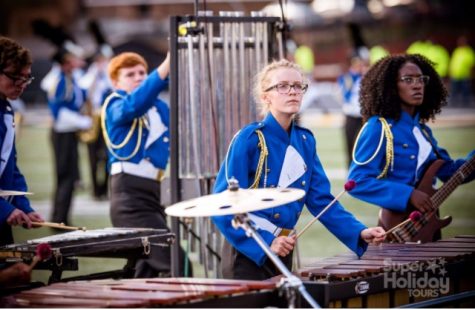 Hinal Patel, a junior, a member of pit (a section of percussion), and the pit section leader, states, "Our stadium is very spacious, so it's a great place to host this competition, which reduces the number of fundraisers the students have to do. […] It provides our band program with thousands of dollars. That is way better than going door-to-door asking if they want to buy a cookie."
 Their goal is to continue to rank throughout the rest of the season. Because the band is accomplishing many achievements, this shouldn't be a problem. However, if there's one thing everybody has learned, it's that with enough dedication, perseverance, and hard work, they can achieve their goals.