Seeing 2020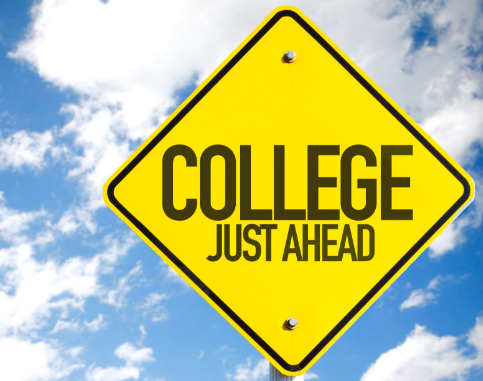 Hang on for a minute...we're trying to find some more stories you might like.
Applying for college sounds like an exciting time in life, and getting to brag on yourself as you watch colleges fight over your attendance is definitely a confidence booster. Leaving home and going off to start your life by continuing to study something you love should be something to look forward to, for me, however, it has been a struggle. Not knowing anything about college or the application process, I put off taking my SAT and ACT until now (the first semester of my senior year), which is delaying the process of my college applications. Alongside the heavy course load I am taking on, time management is a very important factor in getting everything I need to apply together. I wasn't prepared to start applying and having to worry about deadlines and application fees, but I want you to be. I didn't even know we had to start applying so early in the year until I started seeing my friends posting about getting into college, while I hadn't even thought about it.
Your Junior year you are told that you have plenty of time, but the truth is, you really don't. There's only a year left until you start applying for college and that may seem like ample time, but you NEED to start preparing now, and here's how:
SAT and ACT: Taking your SAT and ACT early is no joke, especially if there's a chance you'll want to retake it to receive a higher score. I took my first SAT in June right before my Senior year, and many of my friends had already taken it twice. Now, in September, I am scheduled to take it again and only have time to take the ACT once, but only just in time to get my scores in before application deadlines. This is risky because if I don't make a better score on my SAT, or don't do well enough on my ACT, I have no more time to retake them.
RESEARCH: Knowing when applications open, are due, and what scholarships you are eligible for are very important steps in applying for college. Along with researching a college to make sure they have the major you want or offer programs that you are interested in joining. If your parents aren't a lot of help with finding out information on this topic, you can always go see your counselor, lord knows I do at least three times a week (Love you, Ms. Cunningham). It is so important to know what you are doing and how to even fill out an application, so asking your parents and counselors for help is perfectly fine.
GPA: The GPA that you've been told your entire high school career is a lie. The school adds extra points for AP and honors classes, which weights your GPA, along with electives. This is not the number that colleges look at. In order to see your unweighted GPA make sure you check GAFutures.org , this will give you your HOPE GPA and tell you if you qualify for the HOPE or Zell Miller Scholarships.
APPLY EARLY: Many colleges offer applications for Early Action (or Admission), rather than regular decision. This means that you can apply early and find out if you're accepted well before those who apply regular decision. My terrible decision to wait this long before taking my SAT and ACT tests prevents me from being able to apply Early Action. Even if you don't want to apply early action, it would still benefit you to start your applications the summer before your Senior year.
Taking action and following these tips will help you tremendously when it comes time to apply to college. Getting ahead of the game will reduce your stress level in the first semester of your senior year as you try to balance school work, the college application process, and maybe even a job. Remember to enjoy being an upperclassman, and think ahead to get the most out of your high school career. Good luck!