Atlanta Puts the A in HOSA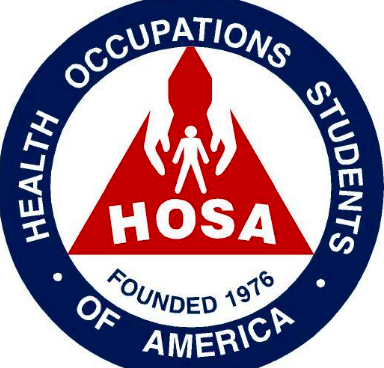 Hang on for a minute...we're trying to find some more stories you might like.
Cass High School's very own Health Occupations Students of America (HOSA) Chapter is being represented by nine students at the State Leadership Conference in Atlanta this weekend. The students will compete in their chosen competition in the hopes of moving on to Nationals this June in Dallas, Texas. The conference lasts for three days, with an opening session on March 8th, and a recognition session on March 10th, closing out the conference.
"Seven months to pick the perfect competition, prepare the skill, and hone your craft, practice until it is second nature, and finally perform all that you have learned," georgiahosa.org states on their website, describing the long journey to State. There are a variety of events for students to compete in, ranging from creating a public service announcement to photographing medical workers in their fields.
Sarah Fox, a senior who has attended State three times, is competing in Medical Assisting for the second time on Thursday. Medical Assisting is a competition in which Fox and other competitors are required to take a fifty-question test before performing a skill in front of judges. The skill can be anything from performing an eye exam to answering the phone, but the competitors aren't aware of what they'll be performing until they enter the room. Competitors who don't pass the test on the first day don't move on to perform the skill on Friday. Fox moved on to Nationals last year, which was held in Orlando, Florida at the Walt Disney World Resort.
Macy Wright, a senior and three-year member of Cass's HOSA chapter, said, "I'm really glad I came again. Last year was my first year, and I had so much fun, there was no way I wasn't coming this year." Wright competed in the PSA competition, in which a minimum of three students create a thirty-second public service announcement about a topic assigned by the convention. Seniors Morgan Hughes and Ashlie Swanson, both first-time attendees, competed alongside Wright in the competition. When asked, Hughes said, "I feel like it went very well. The judges seemed pleased when we were presenting, and I'm really glad we made it past day one."
Eight out of the nine HOSA members who attended the conference advanced to the second day. Hughes, Swanson, and Wright were recognized after placing top five in the state in the Public Service Announcement competition.