Cass High School Celebrates Hispanic Heritage Month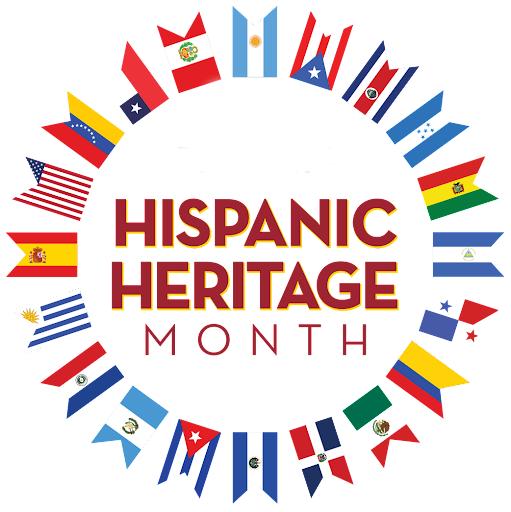 At the peak of the 1960s civil rights movement, there was a growing awareness of the United States' multicultural identities and a growing desire to recognize the contributions these communities have made throughout America's history. California Congressman George E. Brown crafted a bill that Congress passed September 17, 1968, which officially authorized and requested the President to issue annual proclamations declaring September 15 and 16 to mark the beginning of National Hispanic Heritage Week and called upon the "people of the United States, especially the educational community, to observe such week with appropriate ceremonies and activities." September 15 was chosen specifically because it is the anniversary of the independence of multiple Latin American countries including Guatemala, Costa Rica, El Salvador, Honduras, and Nicaragua. In addition, Mexico's Independence Day is September 16th and  Chile's Independence Day on September 18th. President Lyndon B. Johnson signed the bill and issued the first Hispanic Heritage Week presidential proclamation the same day.
In the twenty years that followed President Johnson's proclamation, the Hispanic population grew from 5.5 million to 14.8 million prompting U.S. Representative Esteban E. Torres of California to propose expanding the observance from a week to a month so that  the nation could "properly observe and coordinate events and activities to celebrate Hispanic culture and achievement." While this bill did not pass in Congress, a similar bill was submitted by Senator Paul Simon (D-Illinois) that successfully passed Congress and was signed into law by President Ronald Reagan on August 17, 1988. While Reagan may have signed the bill, it was President George H.W. Bush (who had been a sponsor of the original Hispanic Heritage Week resolution while serving in the House in 1968)  who declared the 31-day period from September 15 to October 15 as National Hispanic Heritage Month noting that "Not all of the contributions made by Hispanic Americans to our society are so visible or so widely celebrated, however. Hispanic Americans have enriched our nation beyond measure with the quiet strength of closely-knit families and proud communities."
In complete agreement with the importance of Hispanic Heritage Month, Spanish teacher and HoPE adviser, Mrs. Betancourt helped students plan special events to promote awareness and celebrate our Latino community saying, "It [is] Hispanic Heritage Month, and we [want] to celebrate the [accomplishments, traditions, and culture of] the people and all of the Hispanics here at school. We wanted the Hispanics here to have a special event."
Cass High's HoPe's (Hispanic Organization Promoting Education) first event celebrated Hispanic Heritage Day, September 24.  They set up an informational table with Latino historical trivia, traditional candies, crafts, music, and artwork in the cafeteria and invited students to join in on the fun.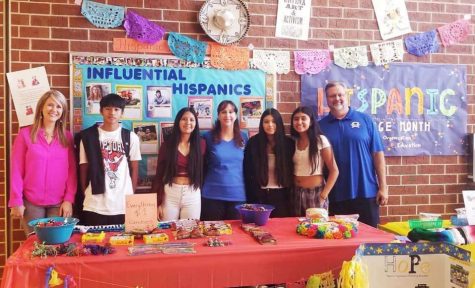 On October 8, 2021, the Cass High HoPe club organized another celebration for Hispanic Heritage Month  Teachers were invited to bring their classes to the theater where students were treated to a fashion show of  Quinceañeras dresses from different Latina-American countries. One of the participants, Shanelly Pineda, stated, "I am grateful for this experience. Thanks to this I've met a lot of new people, and [the fashion show] was so much fun!"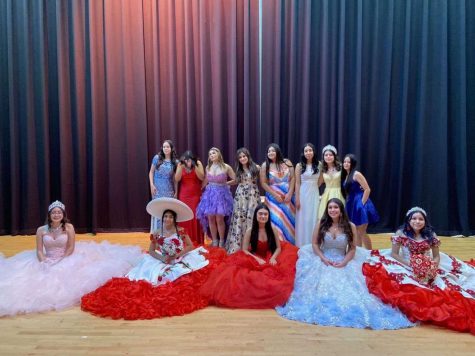 Following the fashion show, HoPe members demonstrated dances from Hispanic cultures and explained the histories of dances like the Bachata, the Cumbia, and the El Caballo Dorado. Things got even more exciting when audience members decided to join in on the dancing.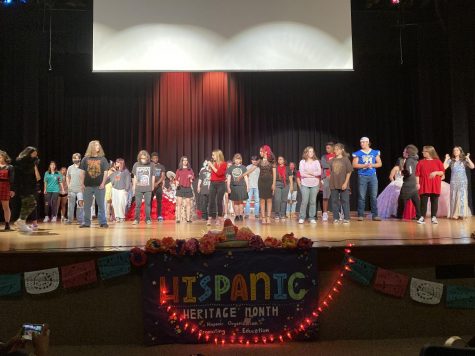 HoPe members concluded the event by singing karaoke. They played numerous Hispanic songs for the audience to sing and enjoy.
After the event was over we asked HoPe president Alex Pacheco how it felt to put on the first Hispanic Heritage Month Festival at Cass, she stated,  "It feels great. I feel like I am really doing something. With Covid last year HoPe didn't get to be as productive as it usually is. I feel like this year it's off to a great start. We usually don't have anything for the Hispanic community, so it's great to have this event."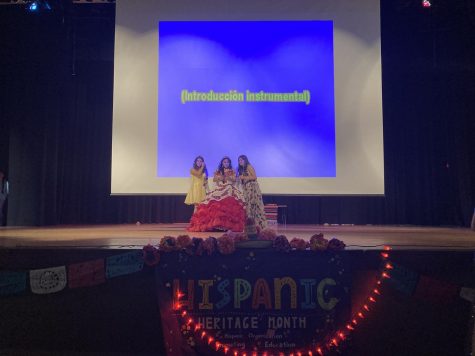 When asked, why did you decide to start these celebrations, Mrs. Betancourt stated, "It was Hispanic Heritage Month and we wanted to celebrate the people and all of the Hispanics here at school. We wanted the Hispanics here to have a special event." Also asked, what are your goals for next year, she said, "We want to make it better, have more events, And include more people because this was our first time doing it. We only invited the world language classes but hopefully next year we can invite the whole school to come."