The Colonel Family Welcomes 25 New Members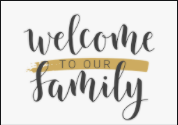 As Cass High School enters the 2021-2022 school year, many new faces flood the hallways. Along with hundreds of new students, Cass High welcomes 25 new staff members. We cannot wait to see the huge impact these members will have on our school, so help us welcome our newest additions to the Colonel Family!
Jennifer Suarez, Cass's newest assistant principal, has been in the field of education for fifteen years. Before coming to Cass, Mrs. Suarez worked at Kennesaw Mountain High School, in Cobb County. She loved her high school years and became an administrator to "get a chance to help all students have an amazing high school experience." Suarez's spirit animal is the lion, which makes sense as her advice to students is to "be brave, be bold, be honest, be kind, be yourself. Don't be afraid to live your own life!"
Christie Barnett (pictured on right), Cass's new competition cheerleading coach, teaches AP Human Geography and Honors government. After teaching at Cass Middle for 8 years, Barnett moves to Cass High, "where it really feels like a family, for everyone has been so welcoming." Barnett states, "I love children and felt it was my calling to teach. I feel I can have an impact on my student's lives."  
Scott Cullifer, social studies teacher and football coach, joins Cass for his 27th year of teaching. From the students, to the teachers, to administrators, Coach Cullifer loves the Cass High Family. Cullifer expresses, "I love being here. It's already been home." We cannot wait to see the positive impact Coach Cullifer has, not only his students but his athletes as well.  
Lindsay Meltzer, science teacher and JV volleyball coach, starts her 4th year at Cass High School after teaching at Snellville Middle School in Gwinnett County. "I loved learning about biology in college and wanted to share my love and excitement for the subject with others." Her love of science extends to science fiction. Her favorite movie is The Martian and you can find a porg (From the latest trilogy in Star Wars) on her desk.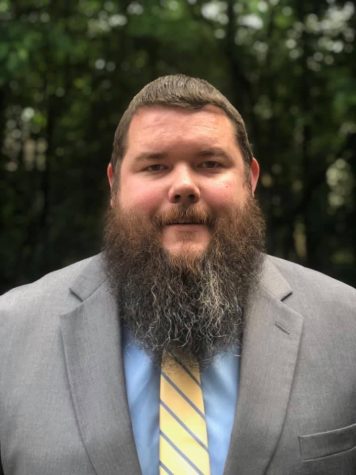 The Cass Band is growing, and they welcome a new assistant band director, Alex Shive (pictured on left). Mr. Shive comes from our city rival, Cartersville High School, to enjoy his 7th year of teaching at Cass. "I became a teacher to give back to students in the same way my teachers gave back to me. Without them, I would not be where I am today." According to Mr. Shive, the students have been very accepting of his efforts. "Every student I have encountered has been respectful and courteous with a mindset of getting better." We are grateful for Mr. Shive's effort and look forward to getting even better this school year.
The world language department welcomes two new Spanish teachers: Janine Garzia and Amber Jackson.
Janine Garzia, who has been teaching high school Spanish for twenty years, recently moved from Beverly, Massachusetts, where she taught at Beverly High school. Garzia began studying psychology, intending to be a therapist. However, because of her love for Spanish and dance, she felt a high school teacher was the right job for her.
Amber Jackson, who has been teaching for 9 years (going on 10), came to Cass from McEachern High School in Cobb County. She became a teacher because she loves "learning about the Spanish culture" and wants "students to know it IS possible to be bilingual even if you weren't raised with 2 languages in the household." One strange thing Mrs. Jackson keeps at her desk is a rock painted to look like Groot. "A student painted it for me a few years back and I leave it on my desk. I love it, but it is admittedly strange."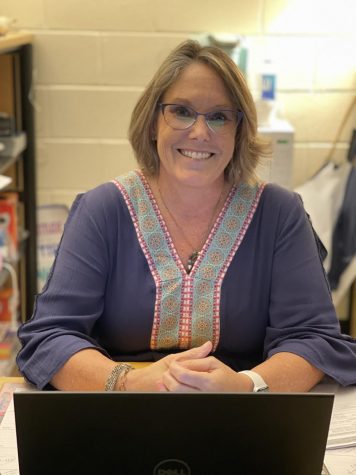 Kimberly Schlabach (pictured on right) is an exceptional education teacher from Woodland who starts her 18th year of teaching at Cass High School. Her advice to students is, "Don't ever give up and don't listen to what others say or think about you – it is none of your business. Had I listened to my high school counselor I would have never gone to college and I have more degrees now than he did." Mrs. Schlabach loves teaching, but one thing she doesn't find appealing is the spicy snack, Takis. 
Another exceptional education teacher new to Cass High School is Stephanie Ruggiero. "This is my first OFFICIAL year teaching (yay!), but I have been a substitute teacher for about 4 years." Ruggiero says for students to "ask questions, treasure the memories, [and] be kind to everyone." Let's follow her advice and make her first year of teaching a memory to treasure!
One of Cass High School's newest department leaders is Dr. Karmen Binion. She worked at North Cobb High School for 9 years before coming to Cass. "As a parent of a child with a disability," Dr. Binion has worked to help students "find their voice through social and emotional growth." Dr. Binion advises students, "to take advantage of all opportunities provided to you in high school… Think ahead and be prepared!"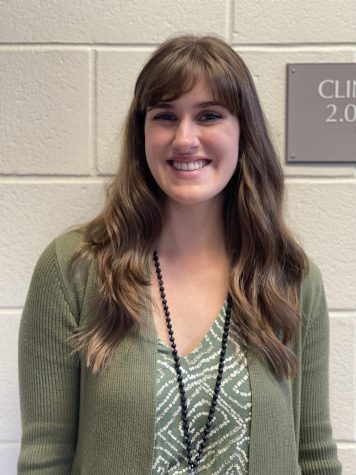 Tessa Nedvin, (pictured on left) the front office's newest registrar, switches from Vikings to Colonels. Before moving to Cass, Nedvin was an admission counselor at Berry College. Nedvin explains she chose a school setting because, "I've always enjoyed school myself and I love getting to support students in their path to success." Nedvin's advice for the Colonel family is, "Take your time and don't ever be afraid to ask for help." 
We also extend a warm welcome to the rest of the new staff this year: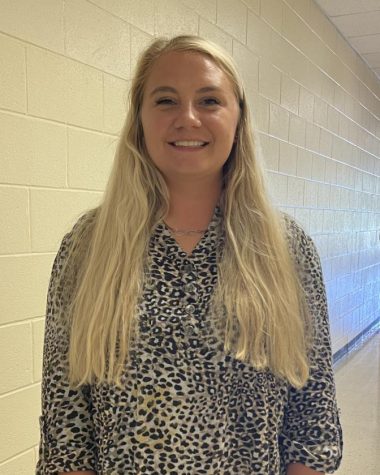 Carey Hory
Terri Jacomine
Christopher Page
John Olsen
Emmy Bracelin
Sierrah Gani/Woods (pictured on left)
Josh Martin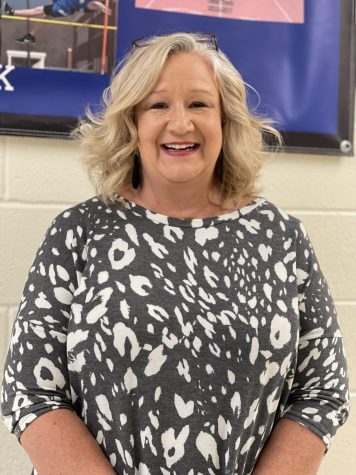 Kelli Bryson (pictured on right)
 Craig Millsap
                                                             Byron Taylor
                                                            Tara Piccirilli
                                                           Virginia Rensel
                                                           Tyler Washington
                                                           Cathy Wilson