Abby Colston's Senior Will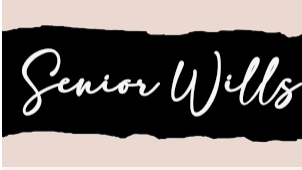 Due to an oversight, Abby's Senior Will did not get published in the Senior Will issue of the newspaper. Below is her will,
I, Abby Colston, of scattered mind and small body, leave the Cass High Mellophone section to Lilli Taylor. Always play loud and proud- even when the notes are wrong, dance to as many stands tunes as possible, and make sure everyone points their bells to the sky when you play ESPN. To Jeremiah Duquette, I leave my list. Remember there is always room for everyone and you don't need a reason to put them there. You'll know when it's right. To Amber Baker I leave my enthusiasm to participate in school events. You're never too cool to have fun, don't waste a second of time. I encourage Rebekah Hill to always keep a smile on your face. You never fail to brighten my day and everyone else's you cross paths with. Never change. To Mrs. Pruitt, thank you for always being there for me and pushing me to do better. If it weren't for you, I would have missed out on the most important and fun part to my high school career. Your band program has played a big role in shaping who I am as a person and given me the sweetest memories to cherish. I'm eternally grateful for what you have done for me. I want to thank Mr. Iddings for his enthusiasm and passion for music and teaching. Through all the unknowns, you never stopped trying give us seniors every opportunity to make the most of the year, including a last band camp, a final marching show I will never forget, and the Blue Crew. You're going to do great things for Cass. To Jensen Evans and Audrey Linek I leave my loyalty. Surround yourselves with people that make you laugh and stick together. To my girls, Ava Richoz, Jennifer Salazar, and Kristina Bennett, I leave my heart. We are forever friends. I couldn't have imagined spending my senior year with a better group of friends. Wherever we go from here, we will always have each other. Finally, I want to thank Taylor Moore for sticking by my side through all the stages of high school. Through the bad breakups and the mood swings, through multiple varieties of friend groups, you've been my #1 through everything. I'm forever grateful for your loyalty and friendship, and I can't wait to take on college together. Thank you Cass High School, it's been real and it's been fun- but it hasn't all been real fun.