FCS Spring Season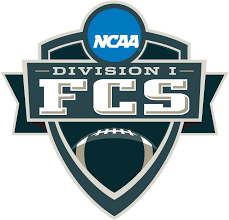 On Saturday, February 13th the FCS (Football Championship Series) season officially begun. The season was originally supposed to take place during the fall but was delayed due to Covid-19. However, multiple star players from FCS schools decided to sit out the season to prepare for the NFL draft. When asked about the FCS season Cass High student Trey Scott reportedly said, "I can't wait to watch football in the spring it's going to be a great season."
The season started with a 40-37 McNeese win over Tarleton State. That was the only game that took place in week one. But week 2 would have multiple games played. Week 2 started out with 87-3 blowout win for Nicholls over Lincoln (MO). The next game to play that day was much closer with a 24-20 South Dakota State win over Northern Iowa. The next games that played that week would be a day later on Saturday, February 20th. Just like the previous day that day's games started with a 52-0 blowout win for James Madison over Morehead State. But that was the only game with a blowout of that magnitude.
This season also marked the first career game for former NFL defensive back Deion Sanders coaching career. He took the position for Jackson State in the offseason. His first game was a 53-0 blowout win over Edward Waters. When asked about how the game went Deion Sanders reportedly said, "I'm pleased. I'm happy. The two key things that we wanted to get across and we wanted to get accomplished this game was to be smart and disciplined, and we did." With this win, the future seems bright for Jackson State with them landing one of the top Quarterbacks in the 2021 recruiting class in Deion's son Shedeur Sanders. Shedeur chose to play for his dad over schools like Alabama, Florida, LSU, and Oregon. When asked about the commitment to Jackson State Shedeur Sanders reportedly said, "He told me his plan. I evaluated the whole program and everything he wanted to do there. The most important thing to me was my development. Basically, I wanted to know who was on the staff, and with the people on the staff I feel like I can get the most development and go to that next level."
With week 2 in the books, the FCS season is officially here.