Media Center Makeover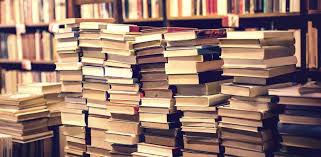 The 2020 school year has brought a lot of new and exciting things to Cass High: new classes, new clubs, and most importantly new opportunities. The new media specialist, Ms. Jackson, hopes to make the most of these opportunities by putting the media center in the limelight.
First on her list is to make the library a comfortable, exciting place for students. She wants to totally revamp the space by rearranging furniture and adding new furniture to make the library more comfortable. Her goal with this project is to "make the library more appealing." Ms. Jackson said that she wants people to come in "to read books, find a cozy spot to work on a project or study, eat lunch, or even hang out with friends."
She said her ultimate goal for the library is "to open the space up and have a warm inviting feel." She is hoping to not only give the media center a new makeover but a new purpose as well.
Next on Ms. Jackson's list is to reorganize the books in the library. She "really likes how the fiction section is, the genre separation makes it easier to find books; it's an unpopular opinion in the library circuit, but I don't like the Dewey Decimal System. By separating the nonfiction section by category, it will help students find materials faster and encourage more kids to stop by."
Ms. Jackson is also putting into motion a book club to bring light to under-appreciated books. Every other Tuesday morning the club will meet to discuss a book they picked out for the month. This month's theme is banned books (specifically One Who Flew the Cuckoo's Nest), and October's theme is going to be creepy books. There is nothing quite as fun as a spooky book during the spookiest month of the year! If you are interested in joining the Book Club, stop by the media center and ask Ms. Jackson about it! If you by chance are not interested in the current book that they are reading, you are more than welcome to join the next month. Ms. Jackson's goal is not to force students to read but rather to get them excited and discussing a book they enjoy.