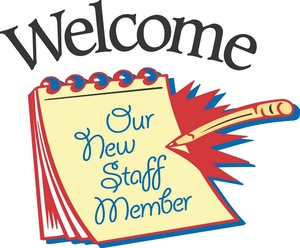 The beginning of the 2020-2021 school year not only brings a new group of students but also new members to our staff. This year Cass is welcoming fourteen fresh faces, and these new members of the Colonel Family hope to bring their experience and know-how to Cass High to broaden students' intellect as well as to spread colonel pride. Here are the newest additions to our Colonel Family!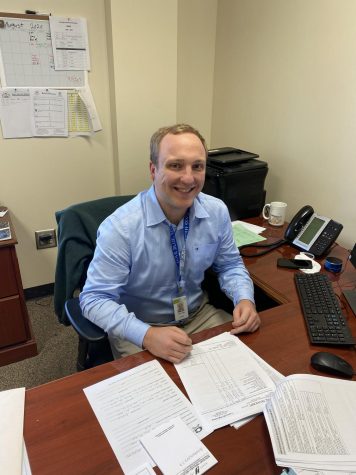 The counseling department has welcomed three new counselors: Andrew Griffin, Donna Thomas, and Renee Willis. And Angie Weeks, who has been a counselor at Cass for four years, has been promoted to Lead Counselor!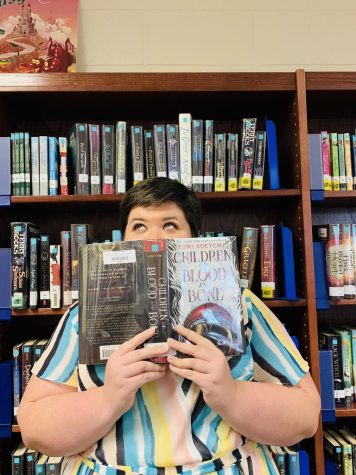 Kayla Jackson is the new media specialist at Cass High School. Altogether, she has worked for five years in a school setting. Before joining the Colonel Family, she worked at Southeast Bulloch Middle School (Brooklet, GA) as an English Language Arts teacher and at Lyon Upper Elementary School (Lyons, GA) as a Media Specialist. Jackson became a teacher because of her passion for learning but decided to become a Media Specialist due to her admiration and love for reading. She explained, "I love reading and the effect it has had on my life. I've always thought it was magical how we lose ourselves in the pages of a book, but we find ourselves there too." What she misses most during the pandemic has been… concerts! Jackson loves the Foo Fighters and mainstream artists like Billie Eilish. Her advice for the students at Cass is to "rise above it, live in your now, and never be afraid to ask for help."
Steve Gates is the new head coach for football at Cass High. Coach Gates is starting his 12th year of teaching here at Cass as a Health and PE teacher. Before he joined the Colonel Family, he was at Kell High School (Marietta, GA). Gates chose to become a teacher "to make a bigger impact on our youth". His favorite thing about Cass is "the relenting support from colleagues and administration." When he's not on the field, Coach Gates is always jamming to Tim McGraw.
Daryl Roach is a new Special Education teacher, as well as a football coach, starting his 17th year of teaching here at Cass. He previously taught at Villa Rica High School (Carrollton, GA). When asked what he likes about Cass, he explained that "the teachers seem like one big family and are always willing to help colleagues." His word of advice for students at Cass is to "make sure you work hard and get an education and try to become a good member of society."
In addition to Coach Roach, the ESE Department has two new teachers: Susan Schau and Glennis Derenzo. Derenzo was previously a part of the Colonel Family years ago, and we're so lucky to have her back!
Randa Hunt is starting her 7th year of teaching here at Cass as an ESOL teacher. She graduated from Dalton State College (Dalton, GA). Hunt lives on a cattle farm in Sugar Valley with her husband and two sons. When asked what she likes most about Cass, she said, "I've never been to a school where people are so nice."
John Rives is the new AP Environmental Science and Physics teacher. Not only does he teach upperclassmen, but he also teaches freshmen in the Magnet Program. Rives has previously lived in Louisiana, where he has a rice and soybean farm. His favorite place to vacation is the beach!
This year the Foreign Language department has two new teachers as well as languages.
Lee Long is our new Mandarin teacher. Long isn't new to the colonel family though; she previously taught at Cass Middle School before coming to Cass High School. She taught 8 years at Cass Middle School, and we are so ecstatic to be the school that she starts her 9th year at Cass High. Mrs. Long was inspired by a few memorable teachers from her high school to pursue a career in education. When asked why she wanted to become a teacher, she replied, "I was inspired by a few very dedicated teachers in my high school years and I want to follow their footsteps to help others." When she's not busy teaching, she's watching her two favorite moves: Spirited Away and The Fifth Element. Mrs. Long's best advice for students is "do not give up easily!"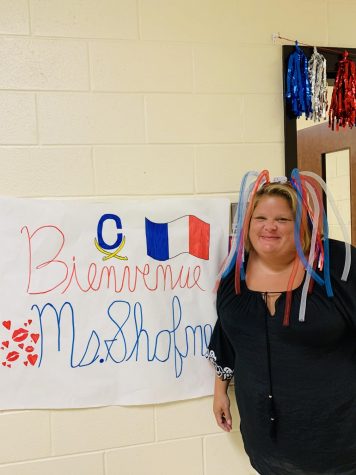 Our newest addition to French is Katherine Shofner. Shofner is an extremely experienced teacher and has been teaching for 23 years. Before coming to Cass High, Shofner worked at McEachern High School (Powder Springs, Ga) and Westlake High School (Atlanta, Ga). Not only does she love her colleagues, but she adores her students as well. When asked what she likes about Cass, she went on to say, "the students are something special here." She loves the "mixture of cultures represented and how well each of them gets along and celebrates each other." Shofner revealed that she has always wanted to be a teacher since she was little! When asked why she wanted to become a teacher, she stated, "School is my jam. I love learning and watching people learn… I tried not to be a teacher. But the calling to work with kids and watch them discover the world was just too dang strong. I used to play teacher as a little girl and make all my teddy bears serve detentions for being tardy to class." Shofner is so excited to become a part of the Colonel Family and stated, "I have been to so many places but am super happy to land here with the colonels." We are thrilled to welcome such a fun-loving, quirky and caring teacher to our language department.
Marc Barrere is our new resource officer. We are so thankful Barrere has joined the colonel family and appreciate his dedication to protecting Cass High School.
Brent Rickman is a new economics teacher at Cass. Rickman is also a new addition to the Colonel Football Team. He previously spent 8 years in Ethiopia before coming to Cass High School.
We are so glad to have such an amazing staff join the Colonel Family this year, and while it can be hard to adjust to a new community, these newest colonels have had no problems loving blue and living gold.