Tornados Devastate Tennessee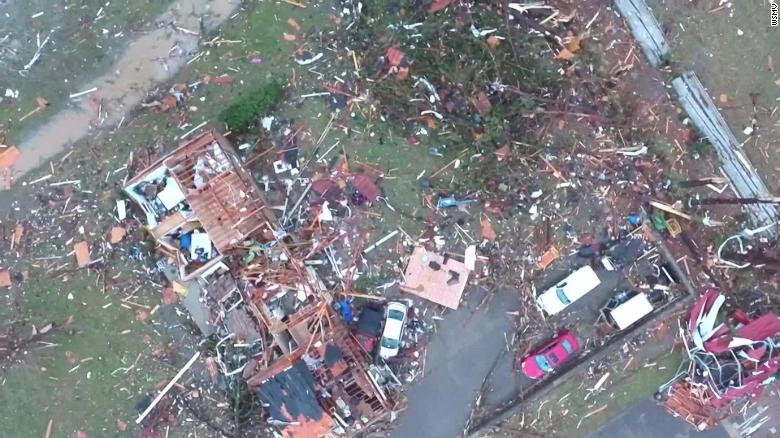 On March 3rd a vicious tornado ripped through Tennessee with 175 powered winds. The tornado killed dozens and damaged countless houses and buildings throughout Tennessee. This is now labeled as the second most deadly event in Tennessee causing power outages, injuries, and deaths. At least 45 buildings collapsed in Nashville, and police said that there were "multiple buildings with damage." The Tennessee tornadoes left heavy damage throughout West and Middle Tennessee. People were killed in Putnam County, three in Wilson County, two in Davidson County and one in Benton County. The death toll has been rising day by day with new reports.
"Last night was a reminder about how fragile life is," Nashville Mayor John Cooper, the congressman's brother, said at a press conference. At least 19 people died on Tuesday morning in Putnam County after a series of tornadoes cut a swath across the central part of Tennessee, killing at least 25 people in all. The authorities reported that at least 48 structures in the city had completely collapsed or been severely damaged. President Trump has announced he will be to Tennessee to visit later this week. These tornadoes ruined Tennessee and broke many hearts and devastated many families. The rebuilding work has begun. A man told The Washington Post "we are a walking miracle, me and my wife."  This Tornado has devastated the whole world and Americans' hearts are hurting for Tennessee and the families and communities hurt from this tornado.