Overcoming the Fear to Apply to College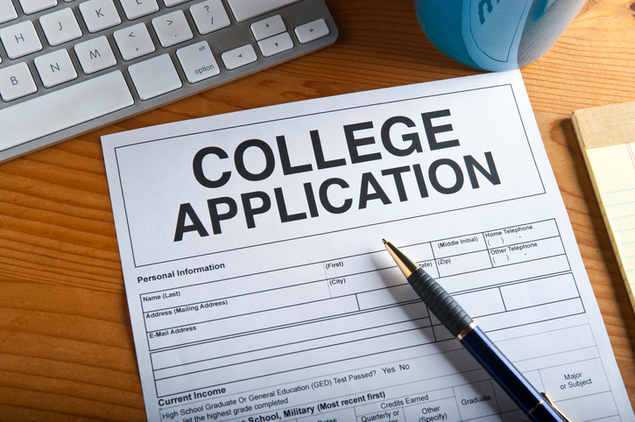 It is a hurdle in life that many high schoolers must jump: applying to college. It is not uncommon that applying to college worries many students. There are several factors that go into getting accepted. GPA, SAT or ACT scores, application essays, recommendations, and transcripts all contribute to whether or not one may get accepted. On top of this, applying requires preparation, dedication, and most of all, courage.
Atychiphobia, or the fear of failure, plagues many Americans, and according to a survey by Linkagoal, a goal-based social network, one in three Americans are scared of failure. Several students may relate to this fear when it comes to applying to their dream college. The idea of being cut short of chasing your dreams is, in short, horrifying, but one cannot succeed if one never tries. It takes courage and determination, but when it is done you will realize that true failure is not trying at all.
The first step is setting a goal, in this case, deciding where you want to go to college. Research universities and make a list of colleges that line up with what you might want to be in the future. If you are unsure of what career you want to go into, find a university with a variety of programs to keep your options open. The next step is checking application dates. Typically, colleges will have an early application deadline and a regular application deadline. Applying early shows dedication and a strong desire to be accepted. Colleges take this into consideration when deciding who is accepted and denied. Before applying, take the SAT or ACT a couple of times to get your desired score. It is also helpful to study strategies and material before going into the test. When applications are open, start early and follow the college's instructions to apply. Get teacher recommendations early. This will relieve stress from yourself and your teachers. Finally, overcome the fear of failure and apply.
In the end, whether or not you are accepted, you will have gained experience. However, if you end up getting denied, there is still hope. You can always transfer to your dream college after your freshmen year.