Japanese Cruise Ship Put Under Quarantine After Coronavirus Outbreak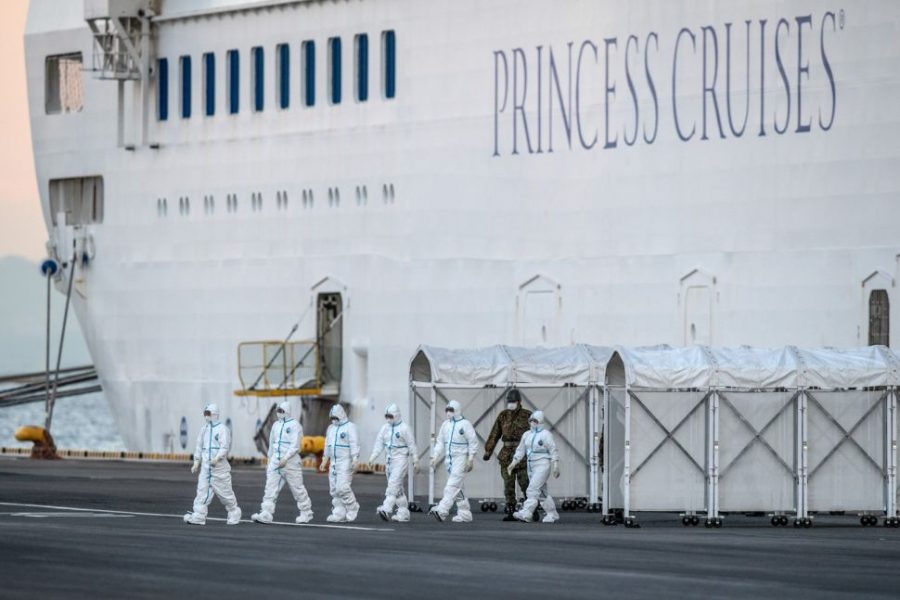 On Thursday, February 13th, 218 people tested positive for the coronavirus on the Japanese cruise ship, Diamond Princess. Since the spread of the disease, the ship has been quarantined. The 218 infected individuals have been taken to the hospital for further treatment, while over 3,500 people remain trapped aboard the ship.
The nightmarish epidemic began February 5th, when 10 passengers, all over 50 years old, tested positive for the coronavirus. They were swiftly taken to a nearby hospital to be kept in isolation. According to Travel and Leisure, the afflicted included, "…two Australians, three Japanese, three Hong Kong citizens, one American, and one Filipino." The ship was then promptly quarantined as screening for the coronavirus began.
The illness quickly spread, and by February 7th, 61 passengers were diagnosed with the coronavirus. Later, on February 10th, 135 passengers tested positive for having the virus. The infected were hospitalized; however, the ship will remain under quarantine until February 19th.
With the dramatic increase of infected individuals, experts have grown skeptical about the effectiveness of the cruise ship quarantine. Dr. Amesh Adalja, a senior scholar at the Johns Hopkins Center for Health Security in Baltimore and an infectious-disease specialist, said, "I think it's been a bad decision from the start." In addition, Dr. Adalja called the quarantine "cruel and inhumane" and "a horror show on the ocean." Unfortunately, the quarantine, which was meant to keep the disease under control, has led to a massive outbreak of the virus. Adalja further commented that the quarantine was "unnecessary" as he thinks "…[the coronavirus] already is everywhere." Likewise, Dr. William Schaffner, an infectious-disease specialist at Vanderbilt University, explained that the cruise ship quarantine "…is not what we would call an ideal circumstance."
Still, other experts remain optimistic about the quarantine. Carol Shoshkes Reiss, a professor of biology and neural science at New York University claims, "Quarantines do work if they're done properly." A more effective way of quarantining a large group of people is to break them into smaller groups and quarantine them separately. Thus, if an outbreak of the virus does occur, it will only sweep through a small group of people. However, Reiss explains, "The longer you have several thousand people cohoused in that kind of situation you will continue to propagate waves of infection."
Fortunately, Diamond Princess' quarantine will end soon; however, there is a possibility that the quarantine will be extended if anyone is diagnosed with the virus in the next couple of days.