Cartersville Police Department Says Goodbye to One of It's Own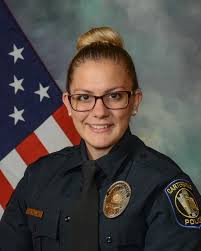 On Thursday, January 30th, tragedy struck for the Cartersville Police Department. Officer Sarah Barnes was killed while driving on a highway in Paulding County after she lost control of her SUV.
Georgia State Patrol and other authorities reported that Barnes was driving on Ga. Highway. 6 around 5:30 pm when her vehicle, swerved into the opposite lane. When trying to correct her car, a Jeep Renegade switched lanes and struck Barnes on the passenger side. This caused a Ford Fusion to then rear-end the Jeep.
Barnes' visitation was held at the Owen Funeral Home in Cartersville, open to the public so it could be attended by family, friends and coworkers. A private funeral was held at a later date that is unknown.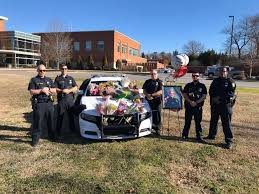 Family and friends put flowers and homemade signs on her patrol car in her honor.
The officer was a mother to five children. She was also a Navy veteran and had worked with the Cobb County Sheriff's office for two years before transferring to the Cartersville Police Department. Her friend Matthew Goss said, "She wanted to be an advocate for victims and help the community. It's what she has always done in her service to the Navy and service to law enforcement".
Goss also spoke about her death, saying that "The world is a little bit darker now, but I think heaven is a little bit brighter."