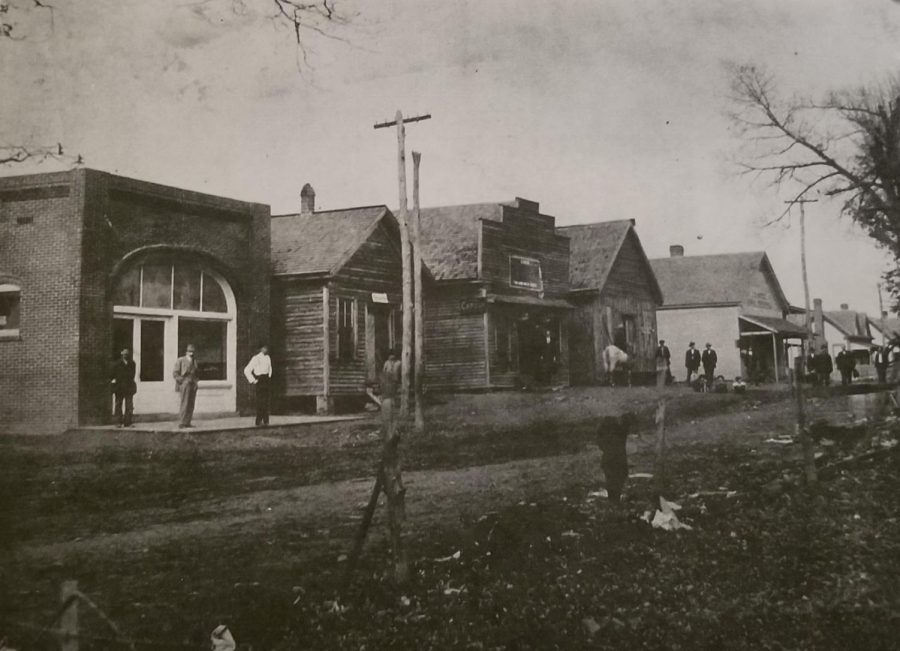 A swirl of reds and oranges paints the morning sky as the sun greets the new day. Dewdrops glisten gleefully across a large pasture, and cows wake to greet the new day. The friendliest mile in Dixie, White, Georgia, has just turned one-hundred years old.
On August 7, 1919, the city of White, Georgia was founded and named after its first postmaster, James Alexander White. James White, or "Granddaddy White", was born of Scotch-Irish parents in Buncombe, North Carolina, October 22, 1832.
After serving as a soldier in Company A, 8th Georgia Battalion of the Confederacy, under General Joseph E. Johnson, White purchased 200 acres of land and resided in the house along the old Tennessee Road. On the other side of the road, he began to remodel a different house, that then became his forever home. Around the time White moved into his new home, he built and operated a store that became White's first Post Office at the intersection of Old Tennessee Road and Calhoun Road. James White was then appointed the first Postmaster of White.
Since then, White has grown from a small community to a thriving city, and its excellence is due to its past. The night of June 4, 1925, was a significant moment in White's history. A disastrous fire started in the old King Store building before raging out of control and destroying most of White's business section, now known as "Old White". The fire destroyed three stores, three residences, a garage, a grist mill, a vacant bank building, a restaurant, and the Old Fellows' Hall. There was an estimated $50,000 loss from the fire, which is roughly $730,500 today. White's lack of water supply and the significantly dry weather had made it difficult to put out the fire. Eventually, bucket brigades collected water from nearby streams to put the raging flames in check. No one was hurt during the fire's conquest, and none of the gasoline tanks in the burned area had exploded. By 1928, the town began to build back with immense grit. There were seven general merchandise stores, two barbershops, a blacksmith shop, two grist mills, two garages, two service stations, two restaurants, a meat market, an Old Fellow and Masonic Hall, a new brick junior high school, two lumber mills and the ore mines at Aubrey. All these businesses had made White a "boom town".
Unfortunately, this success was short-lived as the Great Depression caused many of White's businesses to close. By the mid-1930s, the town began to recover. Finally, in the 1940s to the 1960s, the town government began to implement services including water, sanitation, natural gas, animal control, business license, civil defense, street lights, and police and fire departments.
In 1962, the town's charter was revised, and White became a city. In the 1970s, the city elected its first female mayor, Glenda Bell Dupree, and the 80s, 90s, and 2000s brought many advancements with new technology. The city hall was now open 40 hours a week with the introduction of computers. The water and sewer systems were upgraded, new road projects were introduced, and business and industry were thriving. Today, White continues to grow and shows promise for a bright future.
The Trumpet would like to give a special thank you to the city of White, and the Mayor, Kim Billue for providing us with archival information and photos.