Millions Mourn the Loss of Kobe and Gianna Bryant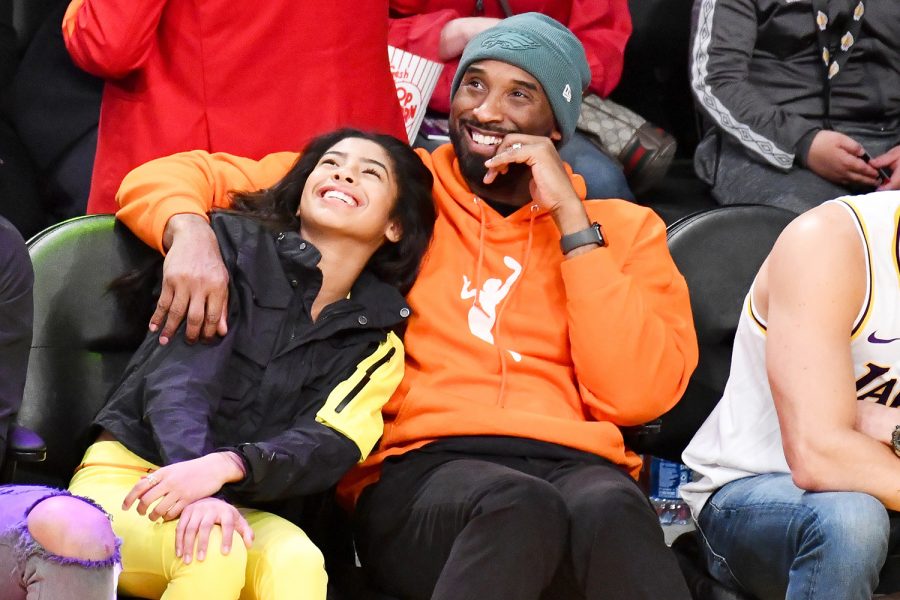 On Sunday, January 27th, 2020, the world was shocked to learn that Kobe Bryant, world renowned basketball player, had passed away in a tragic helicopter crash. The crash occurred early Sunday morning, in Calabasas, California. That morning, several news outlets reported that there were five people aboard the aircraft, however, it is now confirmed that there were nine people aboard, one being Bryant's 13-year-old daughter, Gianna Bryant.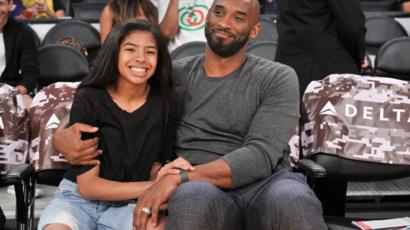 Along with Kobe Bryant and his daughter, there were seven other unfortunate losses of life. These people included a college baseball coach, John Altobelli, along with his wife, Keri Altobelli, and their daughter, Alyssa Altobelli, a Mamba teammate. Sarah Chester, a mother, and Payton Chester, also a Mamba teammate, lost their lives in the crash as well. A basketball coach, Christina Mauser, was in the helicopter too, and lastly, the pilot, Ara Zobayan, who had at least twenty years of flying experience unfortunately passed away with the others. Family members have been quietly mourning them as well, Matt Mauser, husband of Christina Mauser, went to Facebook and stated, "They were amazing people… They were wonderful, they were warm. They loved their kids and they were so proud that their kids were growing… He [Kobe] was dedicated, and so was my wife. They were dedicated to these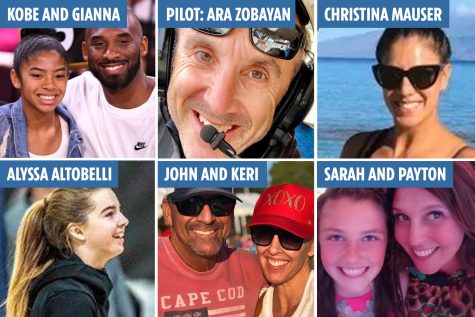 girls." There have been tributes from their schools and statements made by other family members on social media.
When the news hit social media, many fans rushed to the Staples center to place different types of memorabilia around the stadium. Some basketball games were still going when the news broke, and many basketball players had begun crying or were at a loss for words when asked about the tragic event. The NBA stated that the games would still be played in order to honor Kobe Bryant and his remarkable legacy. Shaquille O'Neal went to twitter and stated "There's no words to express the pain as I'm going through with this tragedy of losing my niece Gigi & my brother, Kobe Bryant. I love u and u will be missed. My condolences goes out to the Bryant family and the families of the other passengers on board. IM SICK RIGHT NOW." This wasn't the only twitter post made for Kobe Bryant, hundreds of people went to social media and began posting highlights and tear-jerking messages in honor of Kobe Bryant, Gianna Bryant, and for the rest of his family, the messages came from fans and people who knew of Kobe and were truly inspired by him.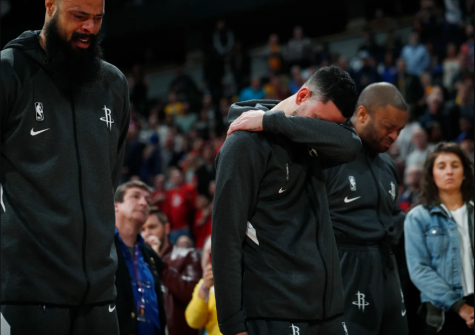 Whether you were personally a fan or not, Kobe Bryant was a true inspiration to many people across the world. There were plenty of people who talked about Kobe's legacy and many people were genuinely affected by this tragic event. Adam Silver, NBA Commissioner, issued a statement saying, "Kobe showed us what is possible when remarkable talent blends with an absolute devotion to winning, He was one of the most extraordinary players in the history of our game with accomplishments that are legendary." Silver added: "He will be remembered most for inspiring people around the world to pick up a basketball and compete to the very best of their ability. He was generous with the wisdom he acquired and saw it as his mission to share it with future generations of players, taking special delight in passing down his love of the game to Gianna." This is a tragic loss to fans and everyone's family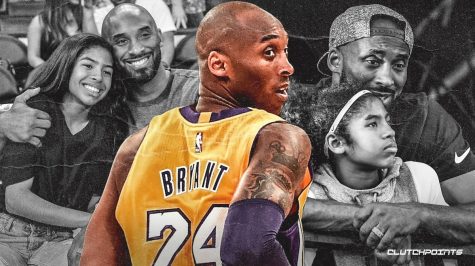 involved. These incredible individuals will always be remembered for their remarkable talent and passion.