Cass Girls' Basketball Team Breaking Records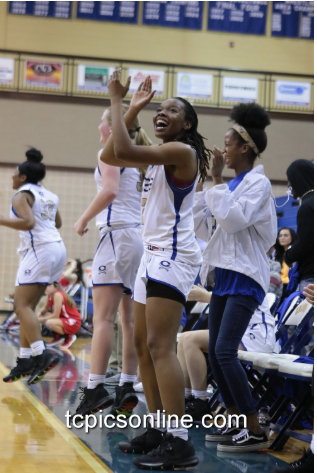 Cass High's very own girls' varsity basketball team won an exciting game against the Paulding Patriots on Friday night. The team scored a 100-point win against the Patriots, making the scoreboard at the end of the night 100 to 50. This was a record-breaking score; never in the six-season program has any team scored 100 points. In the first quarter of the game, the Lady Colonels had a lead of 30 to 6. At the end of halftime, they had doubled their points, making the scoreboard 60 to 21. 17 points later, the girls found themselves at 87 to 34 as they entered the fourth quarter.
Sophomore Claire Davis says, "We usually say that we're going to drop 100 points on whoever we are playing that day, but I didn't think we were ever actually going to. When Alexis scored the 100th point the whole bench and everyone in the stands went crazy."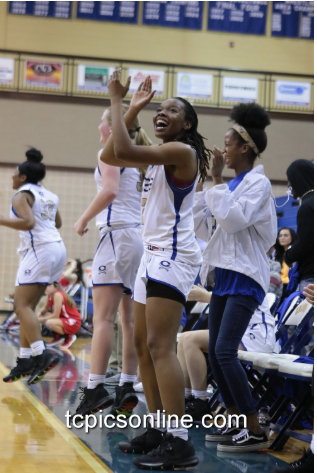 Junior Londaisha Smith says, "I had no clue we would get 100 points; I had a feeling we were going to get close, but not actually get the 100. I feel like we have set a record, especially because none of our female sports at the school have reached the 100 points."
Sophomore Haley Johnson had something to say too. "I had no idea we would score 100 points," Johnson states. "I felt like we would get close, but not reach 100 points. I felt very excited for Alexis, especially because she is a freshman, and it's a once in a lifetime experience. We were all very happy and proud of her. I feel like we have set a record for female sports and basketball—maybe not all sports, but you never know. A different sport could break our record."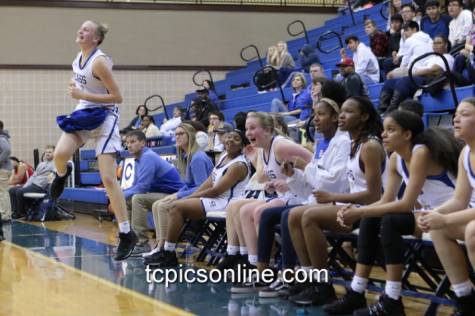 The Lady Colonels were on a high at the end of the night with a great turn out. The band, cheerleaders, and everyone in that gym experienced what great work ethic and teamwork can get you. The ladies hope to keep up this great season with the upcoming games this weekend. Tonight, Friday, December 113th against Carrollton High School and Saturday afternoon December 14th against Woodland High School. Keep up the good job, Ladies and Coach Jackson.