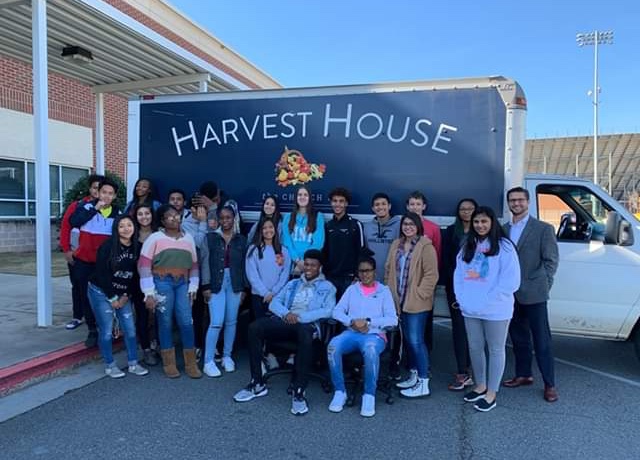 Interact Club's Food Drive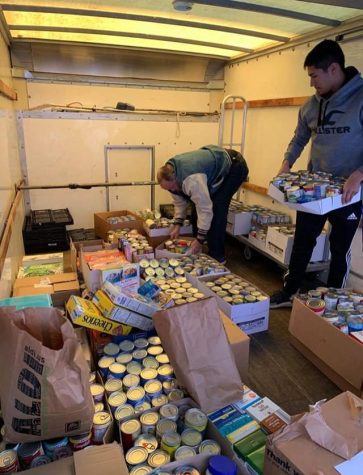 From backpack buddies to spontaneous fundraisers, Bartow County schools and churches are known for fundraising and food drives to help the students in the community who may not get as much food. The most recent of these community projects is the food drive that the Cass High Interact Club was hosting from October 21 to November 14, allowing students to bring in canned foods for the community. According to Mrs. Shannon Brennan, adviser of the Interact Club, "This food will go to local food pantries that serve Bartow County (Red Door Food Pantry, Allatoona Resource Center, Harvest House, and North Bartow Community Services)."
With a goal of one-thousand cans, they ended up raising an astounding 2,021. When asked about the importance of helping the community, Mrs. Brennan states, "The best way to make our wonderful community a better place is to get involved. The Interact Club members are realizing that we have amazing community members in and out of the school community who are willing to go the extra mile." She is extremely grateful and proud of her students for helping out and making it possible.
The students of the interact club are also proud to be a part of the food drive and will continue to help out in the community. Zael Hurtado, a junior in Interact Club, shares his views. "I think that by raising a lot of cans, we help positively impact not only the community of Bartow County, but also of the school," Hurtado states. "We had some healthy competition between advisements and were all united in trying to get more cans than Woodland."
Some of the students who were not able to help out still showed their support to the club and community. Caleb Doolittle, senior class president says, "Being hands on in the community doesn't have to mean just donating to charity. You can make an impact by just raising awareness or being an example, just giving a water bottle to someone in need is doing your part."
Here are the grade level winners who can expect a free Chick-fil-A biscuit:
9th grade – Ms. Womack with 65 cans
10th grade – Coach Brennan with 279 cans
11th grade – Chief O'Shea with 112 cans
12th grade – Mrs. Higgins with 141 cans
Multi-Grade – Mrs. Slye/Coach Ayers with 307 cans
Mrs. Brennan also says a special thank you to everyone who supported the Interact Club.
It turns out that raising food is much more than just getting a Chick-fil-A treat, but also a way to bond with the community and help out. Thanks to the astonishing outcome, we can expect to see many more food drives from Cass High School.