Beatin' the Bulldogs
Hang on for a minute...we're trying to find some more stories you might like.
In yet another eventful Friday night, the Cass High School Colonels took their first win of the season against the Forsyth Central High Bulldogs. The mindset of the Colonels was to have their first win on the fresh turf. In the first half, the young men were in game mode and scored their first touchdown of the game. The defensive end managed to get three turnovers, one of those turnovers being returned from more than seventy-five yards. The Bulldogs were kept into submission as they went into halftime. In the locker room, the young men focused on the fact that this was their chance to bring a win home. In the last two quarters, the Colonels played a very defensive game, even though both teams played with all they had. The Cass High Colonels came out on top with a 15-7 winning score.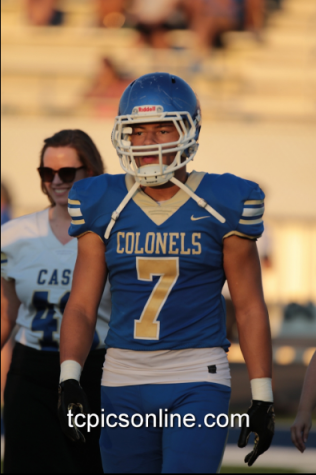 "The clock ran out, and you could see the joy in our faces as we ran onto the field with our fans," says senior James "JP" Perry, a slot receiver on the Cass High School varsity football team. Many of the students in the student section were very excited about the win, including junior Holli Elrod.
Elrod states, "The students [that are] a part of the leadership program at Cass put a tailgate together that allowed a tremendous amount of fun before and during the game. The student section was the biggest it had been in years. The stadium was roaring with noise from the student section, band, and cheerleaders. The end of the game was thrilling as we continued to cheer on our winning team. The Cass High community couldn't be prouder to celebrate the win with our amazing football team."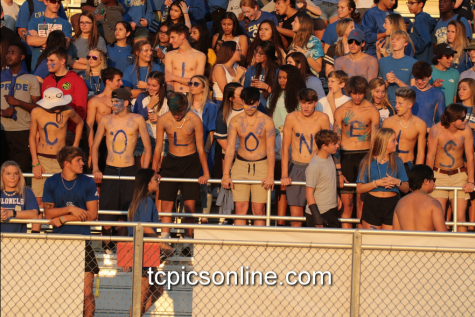 "Honestly, the energy was amazing," says freshman Kylie Cole. "I've never experienced [this kind of energy] not only from our cheerleaders but from the student section and the football players as well. It was really cool getting to experience that win with our team." From the field to the stands to the sidelines, the Cass High School stadium was full of good energy and positive outcomes. Students hope to feel the same energy again and get the same outcome with another home football game this Friday, September 20th at 7:30 pm against the Villa Rica Wildcats.