Fighting Hunger, One Backpack at a Time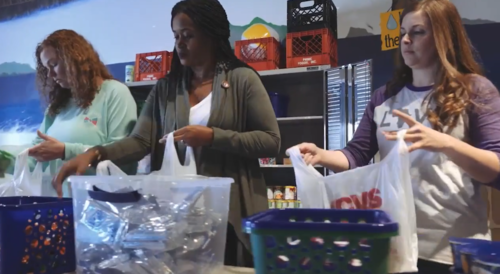 . The third Annual Downtown Cartersville 5K Road Race August 24th, 2019, at 1 Friendship Plaza in Cartersville, GAThe run itself is sponsored by many local businesses such as The Cartersville Downtown Development Authority, Anytime Fitness of Cartersville, and Modern Woodmen Financial, along with many others. They are also offering age group award presentations and vendor tent live music after the race. Wheelchair athletes and people of ages 14 and younger to 70 and over are encouraged to participate in the 5K run. There are many more details about the 5K on the Active Now website, and the link will be at the bottom of the page. People are still invited to sign up and attend. All in all, the 5K run is a fantastic opportunity to not only help hungry children but also bring the community together.
In the fall of 2010, a revolutionary idea to make backpacks full of food for kids became a reality; this program is called "Backpack Buddies." The program started off helping 60 students in the fall, but now they are currently providing for 750 students in county schools and 240 students in city schools. The program was sponsored by the Community Foundation, and the Bartow Backpack Buddies have provided children with meals each weekend all throughout the school year. On the Cartersville Schools website, they state, "The program would not be possible without the assistance of our community volunteers who provide food, volunteers to pack, and/or funding."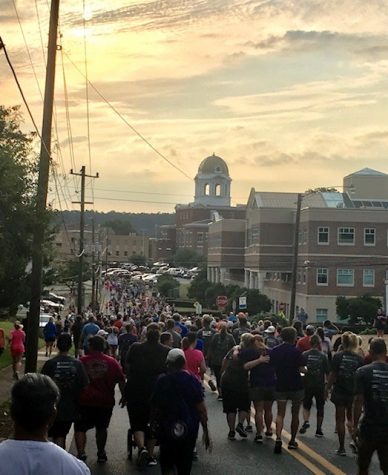 The Bartow Backpack Buddies is a no-funding organization put together by volunteers only. People of all backgrounds are coming together to help "at-risk" children from all neighborhoods. On their very own website, they state why they have dedicated themselves to this mission, "…there were an estimated 700 homeless children in Cartersville (258)/Bartow County (442)." They also declare that this number is growing; this means the number of hungry children is growing as well. They also believe that "…hungry children have poorer mental and physical health, suffer with more behavioral disorders and are less prepared to learn when they are in school." Not only is this program helping children eat, but it is also helping with their self-esteem, grades, physical health, and mental health.
If you would like to help these children, go to https://www.bartowbackpackbuddies.org/take-action, where anyone can donate to their cause. They state that just "$200 provides a child with a backpack filled with nutritious food each weekend for the entire school year."