Benefits to Supporting Small Businesses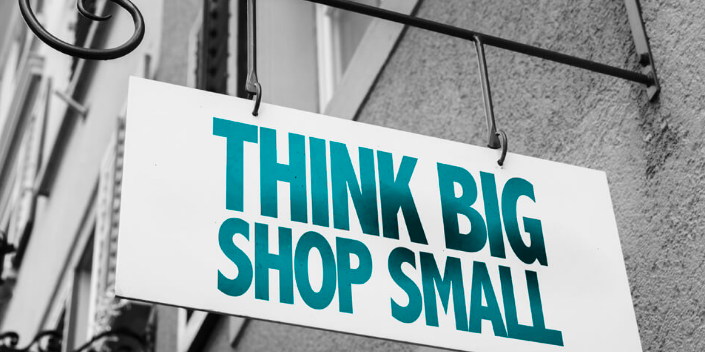 From t-shirts to artwork to poetry books many of our own peers own their very own small business. You may be asking yourself why you should buy from your peers rather than other businesses like Walmart, Hobby Lobby, and Barnes n Noble. There are many benefits to shopping at local, small businesses. For instance, any money spent will go directly into the local economy. It also keeps the community close and unique. As for more personal benefits, buying from small businesses not only allow more personable items but also more personable interactions between producers and consumers. A local artist will better be able to make more personalized art and get to know you. However, shipping art is expensive and can take a long time. If you buy from your local artist, not only will it be faster, but also more convenient. If you find your item unsatisfactory, chances are dealing with a local business will be much easier than dealing with a large corporation. As you can see, there are big advantages to buying small!
If you want to get started buying from small businesses but aren't sure how, you're in luck. Many students currently attending Cass High School have their very own businesses. CJ McKnight and Max McCauley are currently co-owning a small business called Mastering Creativity where they sell hand-designed shirts and stickers. You can find them on Instagram @mcideaz. Destiny Wilkey also sells t-shirts, however, she hand-paints her designs. She currently has three different designs, including a personalized portrait design, but is working diligently on more. You can find her on Instagram @destinysoriginaltees. In addition to these wonderful students, I also run a small business from my Instagram account @obluehoney. I sell hand-painted records, buttons, and stickers. I implore you to get online and check out some small local businesses for yourself, and you never know, you might find yourself inspired.