Onwards to Online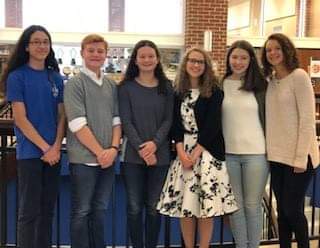 Out of twenty-two students from Cass, six have been selected to move on to the online state application for the Governor's Honors Program, also known as GHP.
The Governor's Honors Program is a residential program for rising juniors and seniors. Students go through trials of rigorous interviews in hopes of being one of the few students that are selected to spend four weeks at Berry College during the summer. Finalists live the college life, complete with a major, minor, and dorm room. The program is very selective and very prestigious, so it is a huge honor to be nominated.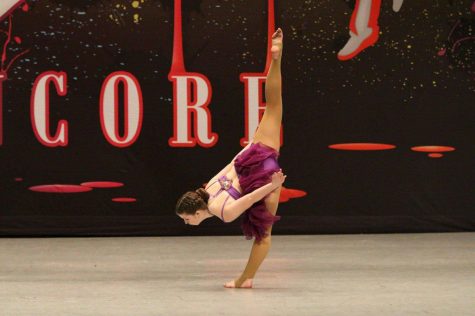 Many students in the Bartow County district interviewed and auditioned for a spot, but this year, only twenty-three were selected to be 2019 Governor's Honors nominees. The students that have been selected from Cass are sophomores Olivia Flynn (Communicative Arts), Jaden Musacchio (Social Studies), and Bryan Wickenheiser (Science [Biology]) and juniors Alexa Halpern (Communicative Arts), Neleh McGivern (Dance), and Erick Rodriguez (Fine Arts—Marimba). Neleh McGivern, a junior and a nominee for dance, states, "I am very honored to be selected as one of the GHP nominees alongside so many talented people. It is also very humbling to have all of my hard work recognized."
The next step for these students is to complete the online state application, which consists of essay questions, teacher recommendation letters, required assignments that represent a student's subject of nomination, and more. This application is due by January 4, 2019, but Cass High has set their own date. Unlike the other nominees, the colonels must have theirs completed and turned in by December 20, 2018. Olivia Flynn, a sophomore and a nominee for communicative arts, says, "I admit, I was alarmed when we were first told that we had an earlier deadline, but I'm glad we're doing it because it motivates us and will help us be more prepared. I'd rather be safe than sorry, in case there are problems with technology or issues turning it in."
While this process may be intimidating, these six students are ready to prove their worth. Bryan Wickenheiser, a sophomore and a nominee for science (particularly biology), states, "Like I do with marching band and tennis, I will do my best to be a positive role model if I am chosen to move forward with the GHP program."
The 2019 semifinalists will be notified on January 25, 2019, but until then, we wish them the best of luck on this rigorous journey.