Post-Florence Looks Like a Bad Sci-fi Movie
Hang on for a minute...we're trying to find some more stories you might like.
Land affected by Hurricane Florence has become what some call "a bad science fiction movie." Not only are mega mosquitos and floating fire ant colonies seemingly taking over, and water moccasins also lurk in the floodwaters that contain high levels of bacteria and litter from around the world.  
These insects and venomous predators are imposing a serious threat to hurricane recovery. Not only does it make it much more dangerous for citizens to return home, but it also makes debris pick-up immensely difficult and restrains kids and pets from being able to play outside safely. Aggressive mosquitos—that are 3x larger than a normal mosquito—are attacking cities such as Fayetteville in swarms and have a painful bite, which threatens clean-up crews and recovering citizens.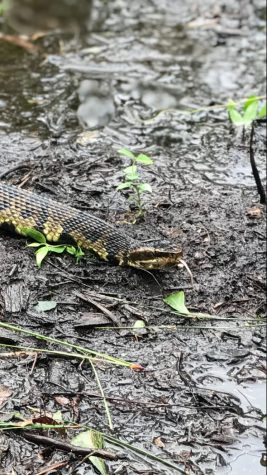 Along with this, the still high floodwaters can hold rafts of floating fire ants that can be hard to see, and North Carolina is still advising that no citizens go swimming recreationally until the ocean's bacteria levels return to normal and these dangerous animals diminish. The federation states, "We recommend the public avoid contact with coastal waters… until the state conducts testing to determine waters are safe for recreational use." Still, some citizens are going outside to explore. One North Carolinian recalls his experience with a couple Cottonmouth snakes when walking by the water. "Naturally, I was a bit scared," he stated. "I noticed that they weren't really all that scared or bothered, so I just hopped back down really slow, and they stayed with their eyes on me… I had never been around them before, but I had to get footage because I figured my friends wouldn't believe it."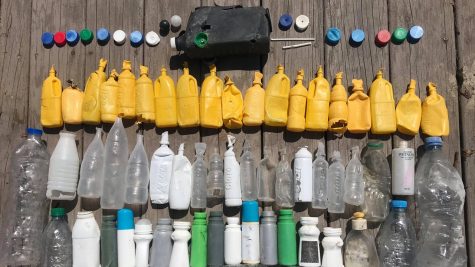 Closer to the coastline, the Carolinas are facing an intriguing problem. Trash from the Dominican Republican, which is over 1,100 miles away, has washed up on the sand. Bradley Dixon, one clean-up volunteer eagerly mentioned, "As I kept picking up trash, I started realizing that I did not recognize 60 percent of the bottles that I was picking up!" After closer inspection, Dixon realized a lot of the trash had French or Spanish on it, and eventually he discovered most trash was from Haiti. It was blown in by Florence after it went over a handful of landfills. He continued picking up trash with interest and even went on to find a water bottle from China.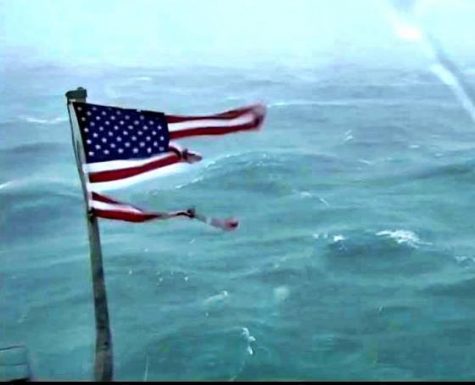 Despite the devastation Florence has caused, the victims are continuously finding happiness and interest in the smallest of things. Even though the environment is dangerous, many citizens are meeting new members of their community, finding interesting objects from all around the world, and raising money by auctioning off a flag that was ripped up on a live stream of Hurricane Florence! Currently, the bid is at just over $2,500.  
If you would like to donate to Hurricane Florence recovery, please see Mrs. Fleming or a member of FBLA to donate!