Cass High Marching Colonels: The Real Stars of the Half-Time Show
Hang on for a minute...we're trying to find some more stories you might like.
On Friday, September 7, 2018, the Cass High Marching Colonels stole the spotlight during the halftime show at the Cass versus Woodland game.
The band's 2018 show, The Bells of Notre Dame, resulted in a large round of applause for their hard work out on the field.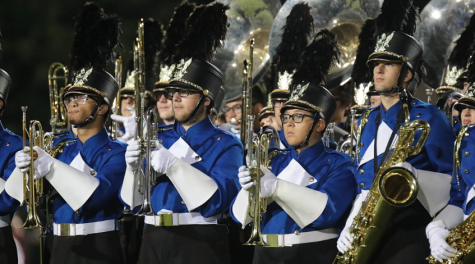 Caleb Doolittle, a junior and trumpet player, as well as vice president and inspirational leader, says, "From what I have heard, the show was a hit! Almost everyone that I have asked said they loved it."
Band members attribute their success to the incredible amount of teamwork they put in each year. Amaya Smith, a junior and tuba player, states, "Teamwork is the biggest reason this program is so successful. No program can be running without the help of others. Every day we work as a team, count together, blend together, and grind off and on the field together. The moment an announcer from a competition says, 'Cass High School, you may take the field in competition,' is the most satisfying bit of joy because the band as a whole put in so much work, we know it's about to pay off."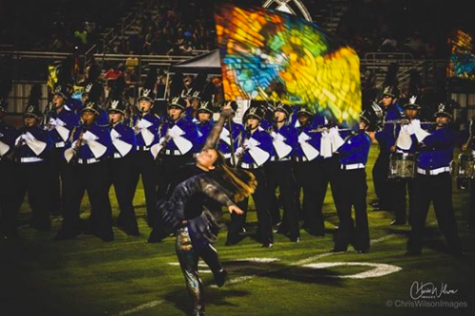 This year's show consists of three movements and includes selections from "Toccata and Fugue" in Fantasia, "Angels in the Architecture" by Frank Ticheli, "Sanctuary" by Frank Ticheli, "Canon in D Major" by Pachelbel, and "The Bells of Notre Dame" featured in The Hunchback in Notre Dame.
According to Anthony Stevenson, a junior and baritone player during marching season, "I believe this show is better than the ones prior because it holds elements that other shows didn't have. We have plenty of opportunities to show off new things, such as the woodwind dance number we are going to have and all the other spots we have for visuals. With the new age that marching band shows have moved towards, doing visuals is important, and we are finally going to have that opportunity to perform with more visuals than normal."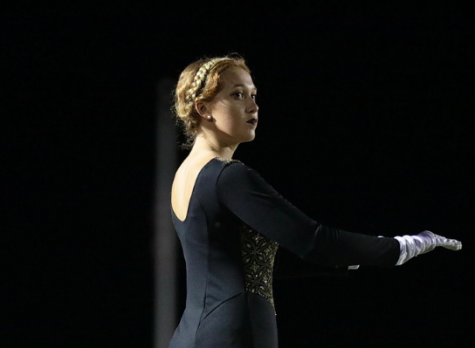 Kathryn Mullinax, one of Cass' two drum majors, is one of the many people that takes obvious pride in her band's accomplishments thus far. She stated, "I'm absolutely blown away by what we have already been able to do. Our show, The Bells of Notre Dame, has been my favorite show Cass has ever put on. We've already improved so much from band camp, but there is still room to grow even more."
In order to prepare for upcoming halftime shows and competitions, the band practices from four to seven every Tuesday and Thursday, as well as extra practices on Saturdays as needed. They also spend roughly two weeks of eight-to-twelve hour days during the summer putting together everything necessary for the show, plus over an hour a day of class time working on the music.
Currently, the main objective for the band is to place at their first competition, which is on September 29, 2018, at Creekview High School. Smith states, "The biggest goal for this band right now is to take first place at competitions. If that means running to every single set and not taking water breaks, we'll do it. Our previous show, 'Witch Fairytale,' took second at every single competition, and there was a haunting thought that if we would've just pushed a little harder, we could've taken first."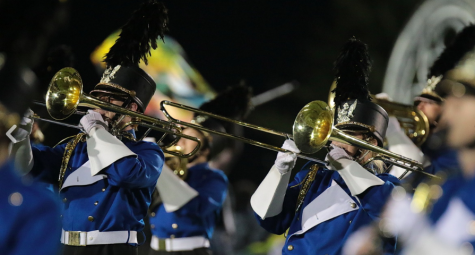 Likewise, Doolittle also states, "In the previous years, our goal for the band has been anything from 'have fun' to 'let's go take third.' This year, however, we have set the goal for first place at a competition. Most people have always looked down on Cass' band program, but this year, we hope to flip their expectations on their heads and be the best in the area." Considering how much the band has stepped up their game, many people are positive they will place at this year's competitions.
The next home game is on September 28th at 7:30 p.m. against Carrollton. It's also the best time to get a taste of what the band will be like in the future, as it will be Middle School Band Night as well. So get out there and support your Colonels!