Run For A Cause: Backpack Buddies!
Hang on for a minute...we're trying to find some more stories you might like.
Bartow County Schools showed up and showed out this past weekend, August 25th at the second annual Downtown Cartersville 5K and 1-mile run. The funds raised from this race go toward Backpack Buddies, a program Cass High School has been involved with for many years. The race was sponsored by The Cartersville Downtown Development Authority, Anytime Fitness of Cartersville, & Garth Gherardini of Modern Woodmen Financial. The Bartow County Facebook page announced the results of the race: Emerson Elementary School Principal Tracy Mulkey was named FASTEST OVERALL IN THE MASTER DIVISION. Her school also had the most registrants and will receive a $500 gift! Cass Middle's Brandon McPherson and Kingston Elementary's Zac Wilson both took first in their age groups, as well. After the awards were announced, the community came together and enjoyed local food and live music!
In the past year, there were an estimated 700 homeless children in Cartersville and Bartow County. Bartow County and Cartersville City team up every year for the Backpack Buddies initiative. The Bartow County Backpack Buddies website explains their mission as follows: "We do this because research shows that hungry children have poorer mental and physical health, suffer with more behavioral disorders and are less prepared to learn when they are in school. Hunger is an increasing epidemic in our county and most residents are unaware. The Backpack Buddies program is essential to help relieve hunger, which in turn will improve grades, health, school attendance and self-esteem in these children." With just a $200 donation, a child will be provided with a backpack filled with nutritious food each weekend for the entire school year. Anyone is allowed to volunteer and partner with the Backpack Buddies Bartow County and Cartersville City team! Everyone involved in vital to the continuation and success of this program!
The Backpack Buddies 5K was a success this year for sure! Both Bartow County and Cartersville City Schools took action and ran for a good cause! A little challenge was involved when our very own Cass High School challenged Cartersville High School and they accepted!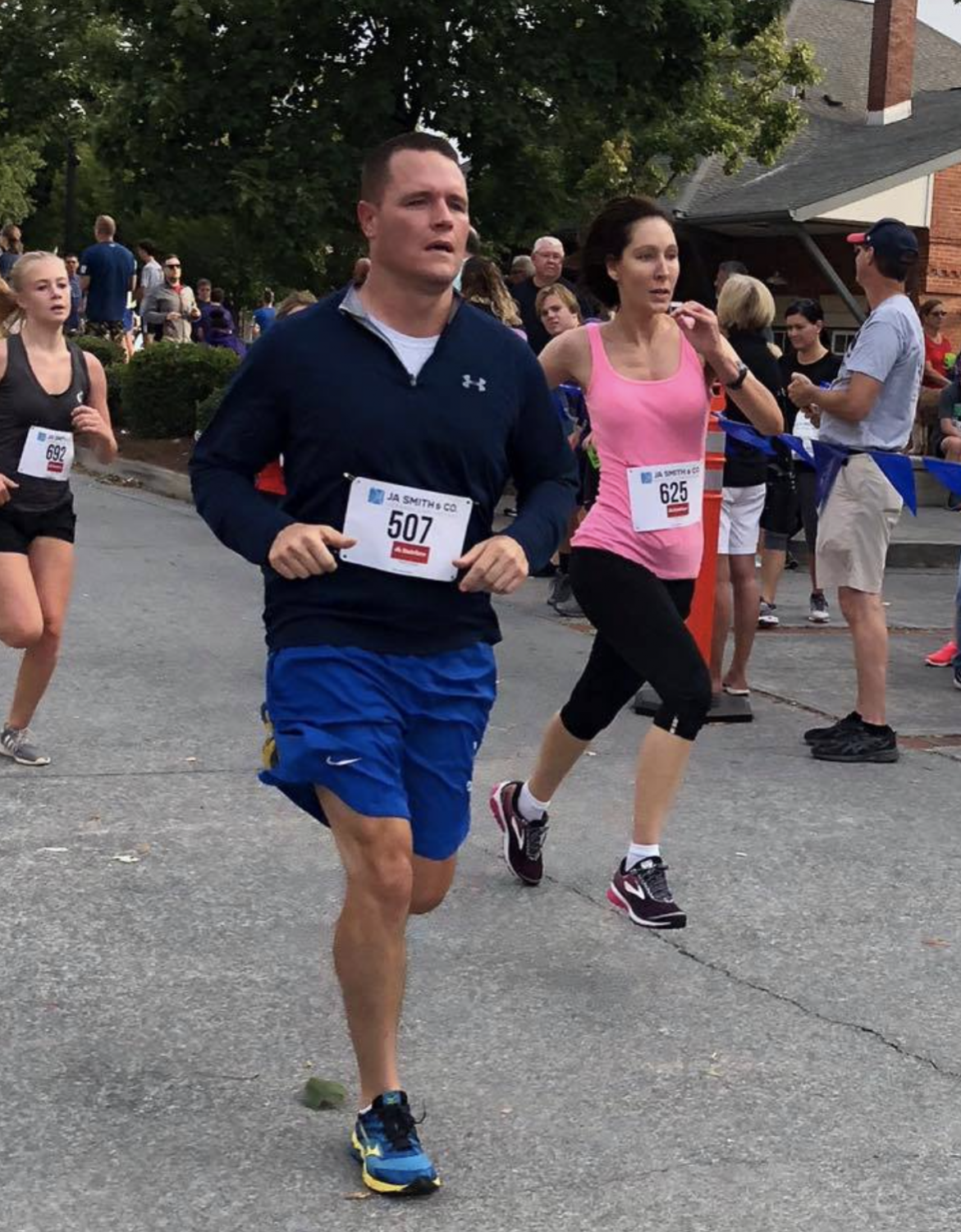 Our principal, Stephen Revard, took action and ran for Cass High with pride. When asked about his motivation for participating, he responds with, "It's always rewarding to work with others and help those in need. We are all fortunate to be part of this community, so it's important to give back when we're able. Students that don't have access to basics such as food, clothing, or stable housing are statistically more likely to drop out of school. The Backpack Buddies 5K helps remind us of what is most important, and as an educator, I'm very grateful for those that make this event happen."
Because of our caring community, hundreds of students get a backpack of self-serve groceries sent home with them so they can eat over the weekend. If you are interested in finding out more about this cause or how you can help, please go to https://www.bartowbackpackbuddies.org/ for more information.