JROTC Letter of Commendation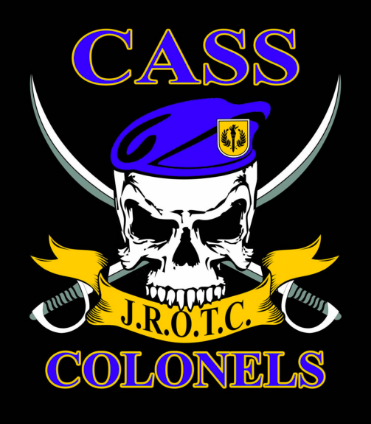 Advertisement
Hang on for a minute...we're trying to find some more stories you might like.
On November 30th, 2017, the Cass High School JROTC was awarded a letter of commendation by the Lieutenant Governor Casey Cagle for their excellence and work in the community.
The Cass High JROTC is commanded by Chief O'Shea and 1st Sergeant Hornback, who are both commended in the letter for their "extraordinary [examples] of leadership for [their] students in becoming great citizens."
"The mission of the JROTC is to motivate young people to be better citizens," says Chief O'Shea, "and we actually practice what we preach."
One recent example of the excellent citizenship displayed by these students is the JROTC's participation in Bartow County's Shop with a Hero event, an initiative to help local less fortunate children have the Christmas of their dreams. In the event, kids are paired with a volunteer, usually a public safety officer, and receive a budget for a shopping spree in which they purchase necessities along with some other items. Cass High Cadets volunteered at the event and contributed a generous donation of $250 to help fund Christmas for a child.
Cadet Command Sergeant Major Corey Willis, a senior, presented the donation, and the event made an impact on him.
"To me, this event wasn't about making a name for ourselves," says Willis. "It was about giving back to the community. Walking around with the kids and their families was
heartbreaking, but seeing their smiles when they got to pick out their clothes and toys was truly remarkable."
The JROTC has also helped with the Special Olympics every year at Cass, volunteered in assisted living communities, and generally focus on community service and selfless giving. In addition to working to help the community in general, the JROTC pays special attention to Bartow County's veterans, and the letter of commendation recognizes the organization's "outstanding human compassion towards deserving veterans and generous efforts in showing genuine gratitude to American veterans for service to our country."
"Any opportunity we get to support veterans or assist veterans, we're going to jump on it," says Chief O'Shea. Under Chief and 1st Sergeant's leadership, the JROTC cadets find opportunities to partner with organizations such as the American Legion, the Veterans of Foreign Wars, the Vietnam Veterans of Bartow, and the Nam Nights to help local veterans.
This letter is a great honor for the high school. The Lieutenant Governor is the second highest elected official in Georgia, and second-in-line for governorship if the Governor is unable to serve. Being recognized by the Lieutenant Governor is highly honorable and a testament to the hard work and good character of the Cass High School JROTC and its students.