Swim Team More Like Win Team
Hang on for a minute...we're trying to find some more stories you might like.
Cass High School's Swim team takes multiple wins at the Bartow County Championship Tournament last Saturday, January 6th. The weekend turned out to be very successful for the colonels with wins in varying races.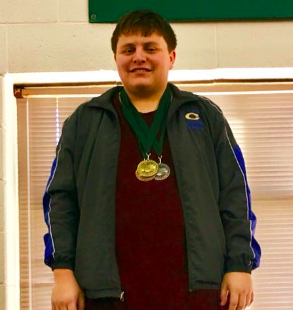 Noah Arnold, a senior and four-year letterman, placed 1st in the five-hundred-yard freestyle, 2nd in the two-hundred-yard freestyle and helped the two-hundred-yard medley relay place 3rd.
Elijah Wilhoit, a junior, placed 2nd in the one-hundred-yard freestyle race, and Griffin Howard, in his first year on the team, placed right behind Wilhoit in 3rd. Wilhoit and Howard along with Noah Arnold and Emanuel Vega placed 3rd in their two-hundred Medley relay. The Medley consists of four swimmers each performing individual strokes in a one-hundred-yard sprint.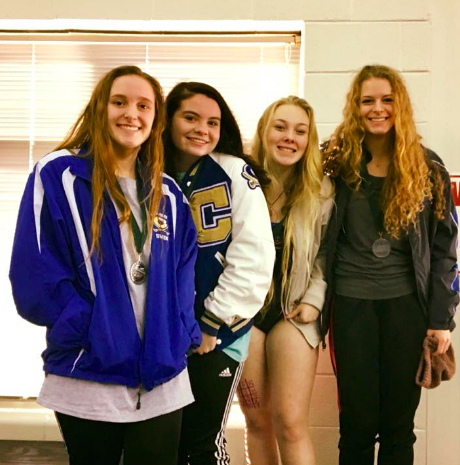 For the girls, Charlotte Sturgen, Anna Padgett, Destiny Goss, and Morgan Hughes took second place in the four-hundred-yard freestyle relay. Hughes, a senior on the team, acted as an anchor for the relay. "Basically, you have to be the fastest swimmer. Your job is to make up the lost distance between you and the competition. It can get super stressful," Hughes explained when asked about the anchor's responsibilities.  "We even got to get on the podium, and that was really exciting! We thought we were supposed to come in third, but something happened, and we came in second to Woodland," she added. Macy Wright, a senior and third-year swimmer, dropped eight seconds on her backstroke time, a huge feat in the swimming world. "I felt tired… but the girl next to me was swimming really fast, and I was afraid of coming in last," Wright explained about her impressive time.
Danny Fairbanks, the swim team coach, said, "I felt fantastic for them, they've worked very hard, and hard work does pay off. I knew they'd do well." Their hard work is evident in their hour-long practices after school Monday through Thursday. The overall drive of the swim team has motivated first-year swimmer Caleb Doolittle to work harder, even though he didn't place in the meet on Saturday. "Although I didn't place, I was still happy for my team members. I want to work harder next meet and next year to improve my times," he said.
The regional swim meet is this Saturday, and we wish the swim team the best of luck in their upcoming endeavors!